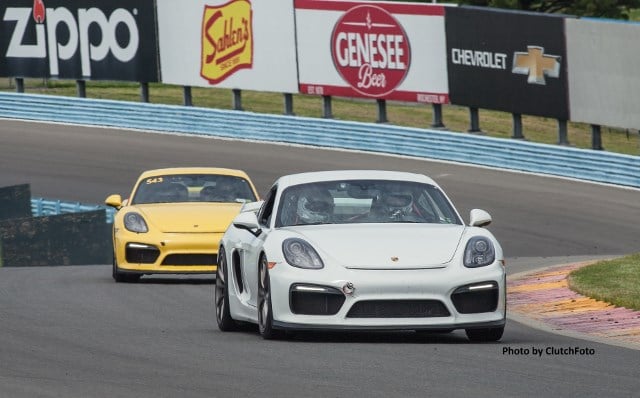 Advanced Drivers Education at Watkins Glen on Mon – Tues, June 12-13, 2023. Two-day popular event.
No Cayennes or Macans.  Advanced drivers must have verifiable advanced driving history on ClubRegistration.net or MotorsportsReg.com (five days in White minimum).  Prior advanced history at WGI required. Register at ClubRegistration.net.
Gates open at 6:30 a.m. on Mon & Tues.
Registration and Tech will be held both mornings.
Monday registration from 7:15 a.m. – 7:45 a.m.  First cars on the track at 8:30 a.m.
Tuesday registration from 7:30 a.m. -8:00 a.m..  First cars on track at 8:30 a.m.
NOTE: SA2015 or later helmet required.