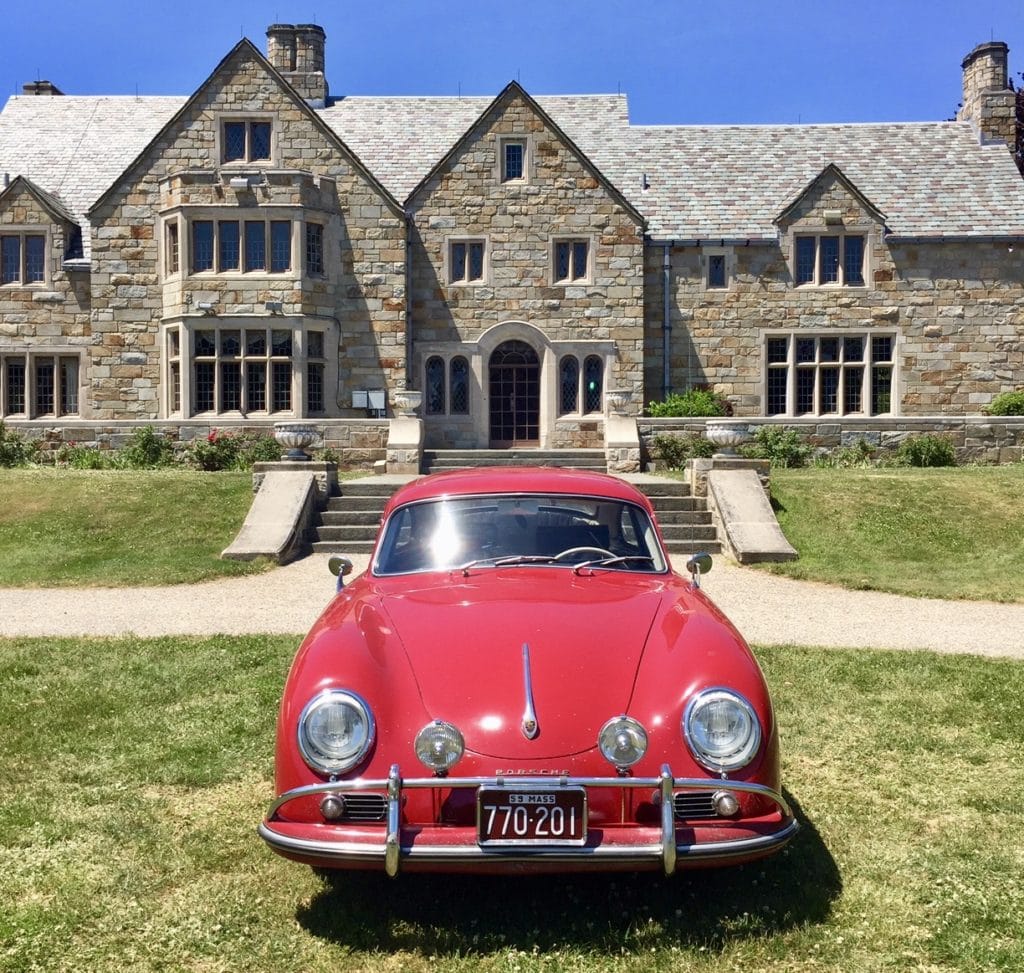 In the spirit of continuing to practice appropriate social distancing, we tried something entirely new — bringing the Concours directly into our members' living rooms. Now… thankfully this didn't involve drywall removal, re-arranging furniture, and lingering exhaust fumes to make this possible. Instead, Challenge provided a perfect canvas for a fully virtual event.
Our goal was to deliver a low-touch, easy to engage event that encouraged all members to join in the fun, whether submitting a photo or simply voting. We had numerous never-before-seen Porsches enter the Concours event. And in fact, we received over 70 entries of Porsches spanning eight decades and two continents! From a 1955 Pre-A Speedster to a just-delivered 2020 992 4S Cabriolet, there were Porsches to delight all senses.
Results:
Our top three finishers leaned heavily on their social networks to cement their wins. Results were as follows:
1st Place: 1977 924 Martini Edition (Ann Fagan)
2nd Place: 2017 991.2 Carrera Cabriolet (Ronald Pino)
3rd Place: 1987 Carrera Cabriolet (Frank Arute)
In consideration of the high volume of entries, we decided to award one additional prize – the Concours Chair's choice. The selection was purely subjective in nature, but specific to the car that drew me back most often for a second look (and in this case, a fifth or sixth look). The winner of the Chair's choice is Bart Guthrie with his 1997 993 Carrera 2S finished in Raspberry Red Metallic – he will also be receiving a CVR hat.
Thanks again to everyone in the Club who participated in this event. And if you haven't looked at the submissions yet, I'd highly recommend you do so. It's a truly impressive array of Porsches.
NOTE: During the course of this event, I've fielded a lot of questions and feedback about the voting. There was some ambiguity in the rules as to whether or not you had to be a CVR member to post a photo and to vote. We absolutely required that only CVR members could post a photo, and we were able to confirm this via our approval process. In regard to voting, we had hoped that the vast majority of votes would come from CVR members, but it was not something that we were able to enforce. Based on how the rules were written, we have made the decision to count all votes as processed.
Have any feedback to improve upon future events like this? Please contact Mike Keller with suggestions. Concours-chair@cvrpca.org