CVR Members,
You may recall the presentation during the February Monthly meeting by Bill Rueckert, President of Lime Rock, describing their recent acquisition of the Park and mention of the Piston Foundation(PF) and its efforts related to classic cars.
The Piston Foundation has a mission to bring more young people into the trades of the collector car industry. We're helping today's craftspeople transfer their skills to a new generation and helping future technicians learn the trade skills they need to build rewarding automotive careers.
Piston Fund Scholarships:

The Piston Fund program provides automotive education scholarships to graduates with an interest in collector cars.

Piston Academy Apprenticeships:

The Piston Academy program will provide apprenticeship placements and training grants to working technicians who want to begin a career in collector car restoration.
I wrote Bill for more information on PF the next day and was introduced to Robert Minnick, the Founder. I met with Robert, also known as RPM, and that coffee meeting eventually led to me joining the team as CFO. The group of PF volunteers has other CVR and Porsche community members.
PF was founded in late 2020 and during 2021, major collectors from around the US made significant contributions and continue to do so.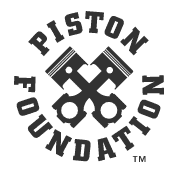 About The Piston Foundation
The Piston Foundation is a public charity that funds skilled trade education for students and apprentices who want to pursue careers in collector car restoration and service.
The Piston Foundation provides tech-school scholarships to students who are taking their first steps, and Piston Academy apprenticeships to technicians who are ready to build a career. Young people are looking for career opportunities and the collector car industry needs their energy, talent, and skills. Supporting the Piston Foundation is a way all of us who share a passion for cars can help build a sustainable future for our car community.
PF funded 10 scholarships in August 2022. That's a great accomplishment for a charity less than 2 years from establishment. The plan is to fund 50 in 2023.
The group that purchased Lime Rock is all-in with the PF efforts and several are in our Founders Club. You may have noticed the new PF sign at the end of the Sam Posey Straight.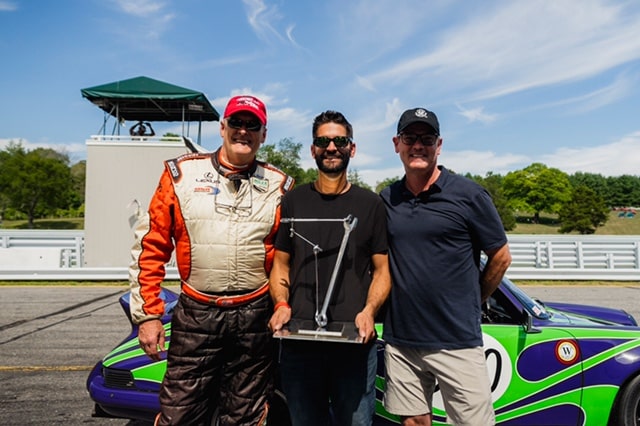 If you were at The Lime Rock Historic Festival 40 on Saturday, September 3, you probably heard about the PF presentation to Mike Marra of Automobile Associates as the winner of the very first Piston Technician Award. Mike maintained CVR's Dave Hutchings #310 during the event. It was presented to the weekend's most valuable race technician in a pit lane ceremony at the Lime Rock Park Historic. The Piston Technician Award recognizes the essential contribution auto technicians make to the collector car community through their trade skills and technical automotive expertise.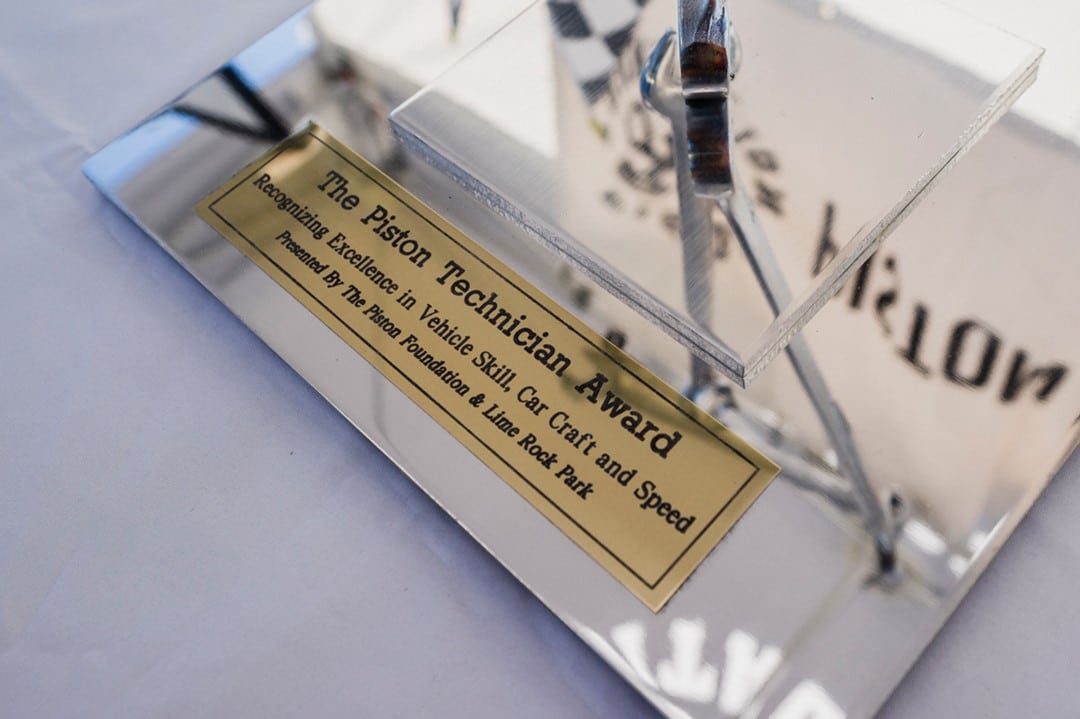 You can learn more about PF's scholarship recipients and other activities by visiting the website: www.pistonfoundation.org. Please sign up for our mailing list and follow PF on Instagram.
You can support PF by volunteering and/or making donations on the website.
I welcome any questions CVR members might have about PF and its activities so feel free to contact me at jerry@pistonfoundation.org.
Jerry Charlup