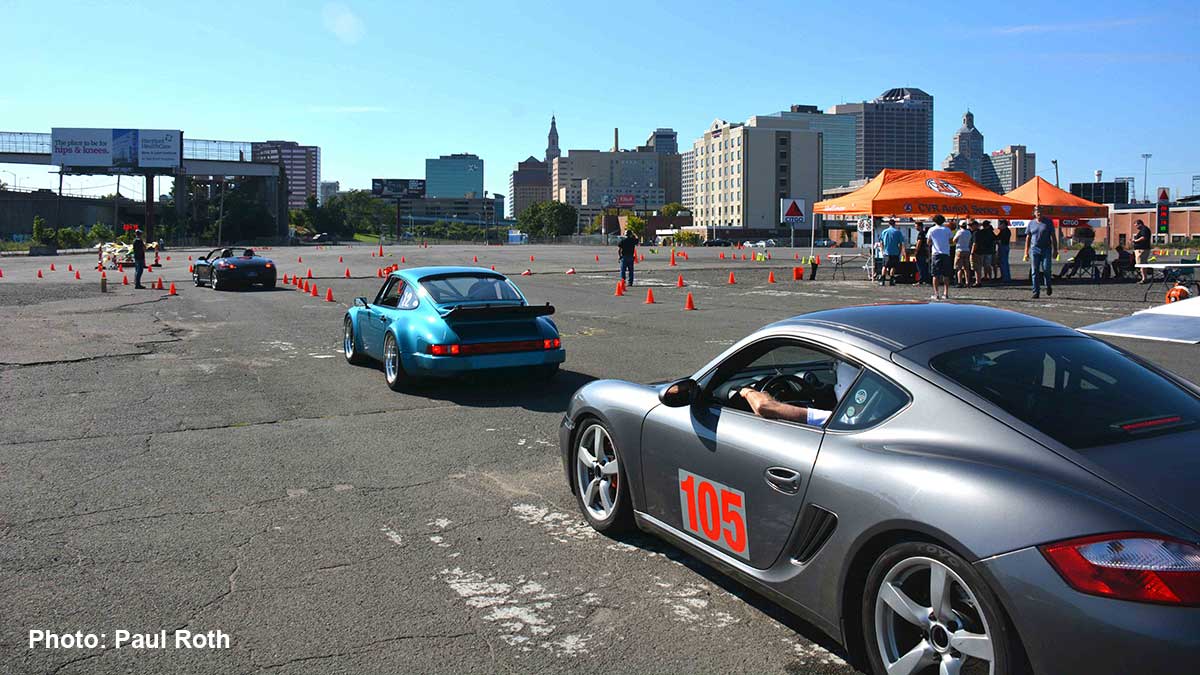 Postponed to Oct 8 due to Weather
CVR AutoX #6 and Run-Off Event.
Autocross is a very exciting form of motorsport held at typical street and highway speeds. It emphasizes precise car control in a low-cost, friendly, and safe competition. Learn and rapidly refine advanced driving skills and techniques in the non-threatening and safe environment of a course marked by traffic cones in a large parking lot. You are encouraged and coached by advanced driving instructors about the basics and the fine points of driving to the edge of your and your car's limits. Enjoy your car's handling like nowhere else and discover the fun and camaraderie of autocross. It is recommended to drive autocross before your first Drivers Education event since the skills are directly transferable.
Event Schedule:
7:15-7:45 Arrive at Event
7:45-8:15 Check-in and course walk
8:30 Drivers Meeting
9:00 First Car Off
3:00-4:00 Last Runs & Trophies
Pre-registration on Motorsport.reg.com is required! No walk-up registration will be allowed. Go to: www.motorsportreg.com
Limited loaner helmets will be exclusively reserved on a first-come basis by emailing Paul Kudra autocross@cvrpca.org. It is preferred that you order your own Snell 2015, or 2020 helmet online. Buy the latest Snell-rated helmet you can so it remains valid the longest. The Snell SA (Special Application) rating is preferred since it is for car motorsports.
See our CVR AutoX web page for full details, registration link, and other helpful information