DE Winter Workshop – Feb 26, 2022 @ LRP
February 26 @ 7:00 am

-

5:00 pm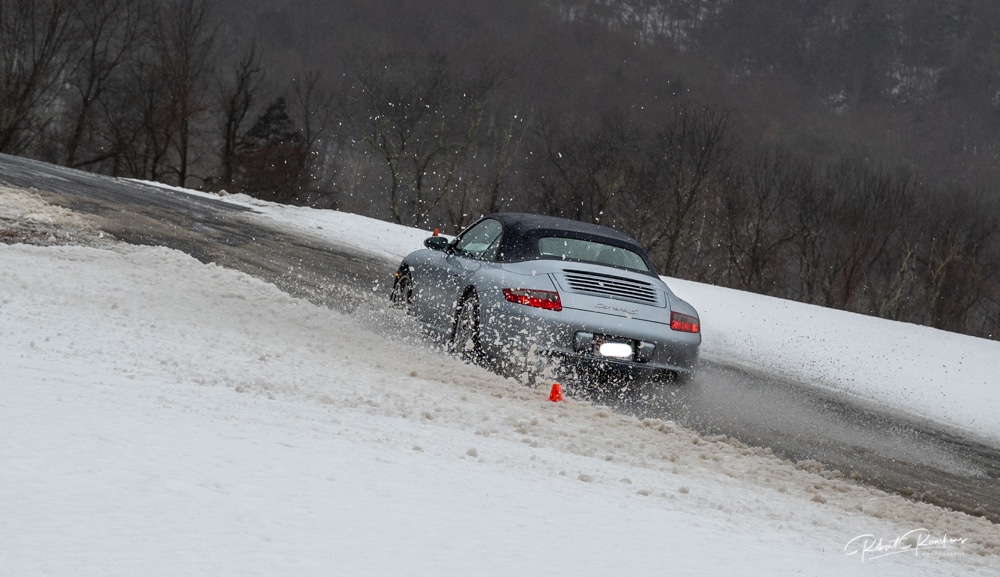 CVR's first DE event for 2022 is a Winter Workshop Car Control Clinic at Lime Rock Park on Saturday, February 26th. It is for any PCA member 18 or older, with a Porsche or any other car (but no studded snow tires). Learn how your car handles with the "Nanny controls" turned off.
We will have 3 different driving skill sections set up, with track-side coaching. In the past, we had an evasive maneuver set-up, a braking exercise, and a non-timed autocross without cones, but with lots of snow.
We hold this event, no matter what the weather is. Actually, the wetter and/or colder, the better.
At noon we will have a light lunch. After lunch we will be back at the different sections, going until 3 p.m.
Every paid participant gets a free limited-edition long sleeve t-shirt. This will be a closed event – meaning "no guests or spectators."
Registration will soon open on ClubRegistration.net. Please contact dereg@cvrpca.org directly with any questions about registration.
Danbury Porsche is the main supporter of our Car Control Clinic and we thank them for their generosity.
Your helmet must be SA2015 or newer.

Related Events