July 31: Early Bird Coffee Run – Glastonbury to East Windsor
July 31 @ 7:00 am

-

11:30 am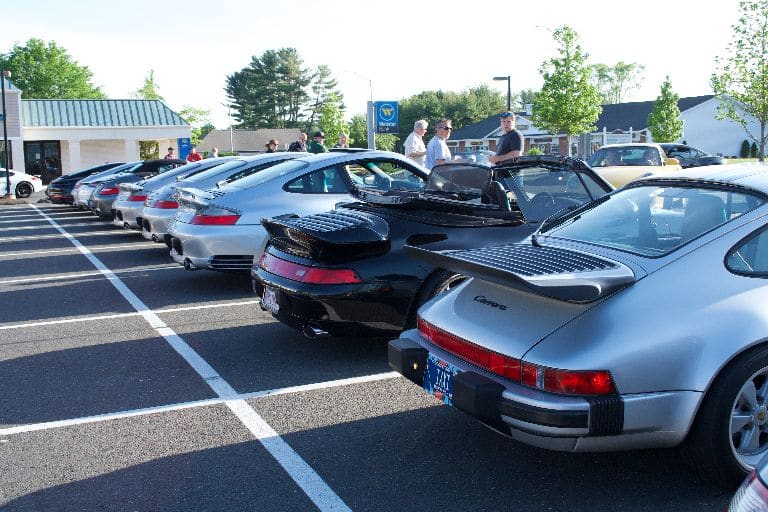 IMPORTANT: Please contact Rich Adua at RWADUA@GMAIL.COM if you plan on attending this Early Bird Coffee Run. Although registration is not required this season, by providing your email, Rich will be able to send you pre-drive information and contact you directly if the Coffee Run needs to be postponed for any reason.
Start – Dunkin' Donuts, 141 Hebron Ave, Glastonbury, CT
Rest Stop – Vanilla Bean, 450 Deerfield Rd, Pomfret Center, CT
Finish – Dunkin' Donuts, Thompson Road, East Windsor, CT
Total Distance: 104 miles
This run will start a bit early to beat the traffic. Meet up between 7:00 – 7:30 am, driver's meeting at 7:30 am with departure at 7:45 am.
This coffee run starts in the quaint town of Glastonbury. You'll have to look closely for the start as town ordinances limit sign size. Dunkin' Donuts is paired with Baskin Robbins just off the downtown rotary.
This drive is exclusively state highways, offering sweeping curves, elevation changes and beautiful scenery as we work our way to Vanilla Bean for our rest stop and then on into East Windsor. We'll start out with long runs West along Routes 94 and 207 before we head North on a curvy 97. Some of highways will be familiar as they are some of the best in the "quiet corner." After our rest stop, we'll head north for a bit before heading East to our destination. You'll be treated to even more curvy state highways – a little narrower than the first half of the drive. Great curves all the way to our destination of Dunkin' Donuts in East Windsor, less than a mile from Route 91.
Total drive is 104 miles. Easy access to route 91 at the end of the run for returning North or South.
Related Events