If you guessed the Porsche 962c, your guess is!
We can only wish!
NO, it is the new Mission R, a Porsche vision of the Future!
The Porsche 962c, in the picture below, was carefully, meticulously put together by the Porsche Historic department over the past 1 -1/2 years by Traugott Brecht and Armin Burger. They kept passing the car in the warehouse and finally decided to get it out and transport it to Weissach and start working on it.
It was originally built in Weissach and is now back for restoration. The restoration team worked very hard to rebuild this 962 to its original specifications in which it won the ADAC Wurth Supercup in 1987 with Hans-Joachim Stuck.
It's absolutely amazing that Porsche found almost all they needed for the restoration with a radius of just 30 meters, roughly 99 feet. That is an amazing parts department.
Rob Powell, who designed the car's shell, came back to the factory with his original design sketches from 35 years ago.
Porsche, upon completion of the 962, invited Hans Stuck to the factory to show him the 962. "…If I put up my sleeves, you can see the goose pimples…" he said, seeing the car for the first time in 35 years. Then Porsche allowed him to test drive it.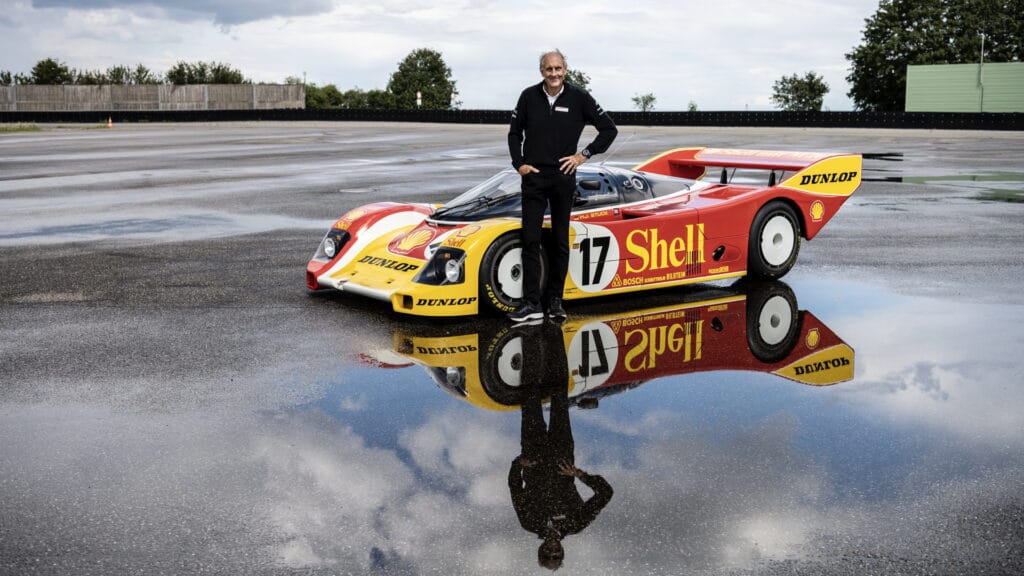 Porsche: An amazing car, drive, and company. And some people wonder why we are the Porsche family!
Back to "Mission R", the future vision by Porsche. This is a future design for an all-electric customer racing vehicle from Porsche. I will have something Special about the Mission R next month. Don't miss it!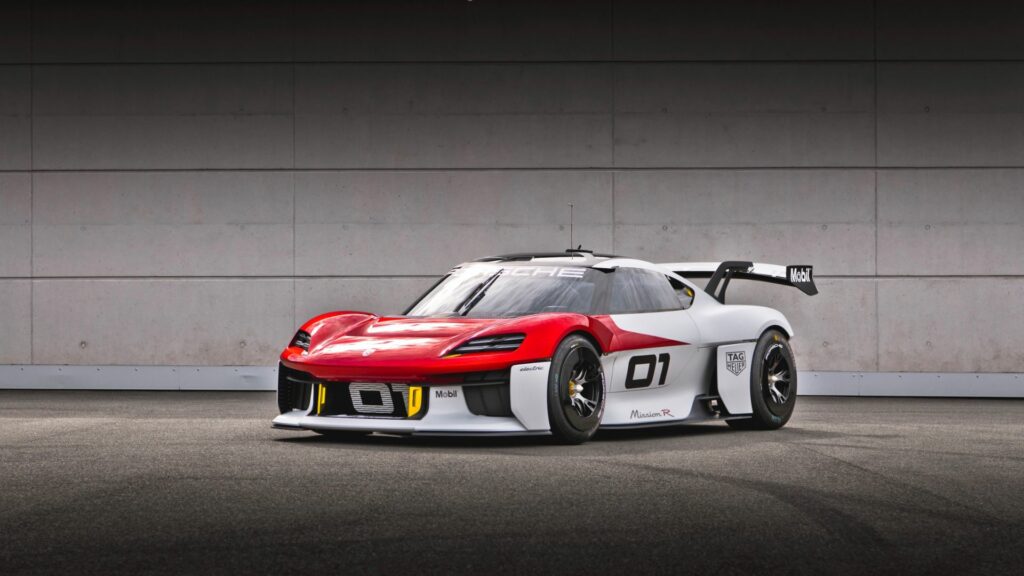 Porsche has the all-electric Formula E race car, the Porsche Mobil 1 Supercup fueled by synthetic fuels, and is developing a new hybrid racer. For endurance events, the Mission R is the future of electric technology to customer racing. An engineer's dream, starting with a blank sheet of paper.
Porsche is not only developing a concept car but a Porsche Weissach standard, demanding performance as well while using CAD, Computer Aided Design, bringing attention to Porsche detail and quality as if a pre-production vehicle.
Mission R, an all-wheel-drive with 800 Kw, two electric motors, 1073 hp. It also has a single-speed transmission, with a target weight of 1500 kilograms and 0 to 100 km/h under 2.5 seconds, a double-wishbone front axle, heated windshield, and no water onboard on this vehicle.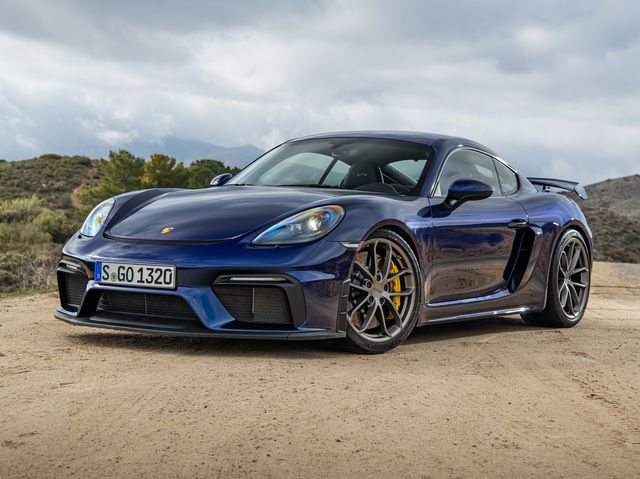 I will follow up with more information next month as this month was also released, but not shown until next month, the new Porsche Cayman 718 GT4 RS. Quicker than the last 911 GT3 at the Nurburgring track. Joerg Bergmeister did a lap of 7:09.3 on the 20.832 Km course. On the new 20.6 Km course, the new Cayman GT4 RS was a full 23.6 seconds quicker with a time of 7:04.511 in a Production vehicle, with only a race seat for safety and Michelin Pilot Sport Cup 2 R tires, which will be an option.
"During development, we gave the 718 Cayman GT4 RS everything that characterizes a genuine "RS"; light weight construction (3295 lbs), more down force, more power (414 hp/317 lbs/ft), a higher level of responsiveness and feedback to the driver's input, said Andreas Preuninger, Director GT Model Line at Porsche.
Joerg Bergmeister has spent over 500 hours behind the wheel during the development of the car. Is this the future of the Porsche race car?
Next Month is the last race for the IMSA Weathertech SportsCar Championship with the 12 Hours Petit LeMans at Road Atlanta. I will not be attending this year but will be looking to attend more races next year. FYI: Porsche and WeatherTech have announced that they will be adding a 2nd Porsche in the GTLM class for this race. Maybe the future of next year's Pro class in GTD as there will be no GTLM.
Thank you and be safe til we meet together again in the near future!