Many years ago, a 968 fan in Florida purchased a broken 968 cabriolet that had been parked for years in a very wet area of Florida. It was an amazing sight because it was covered in mildew and moss from being parked in the same location for so many years. It was a shame because the car was a stunner when new, being Cobalt blue. He picked up the car and parted it out which was about all you could do. He referred to it as the swamp 968.
Fast forward 15+ years. I never thought I would see such a sight again and hoped that would be the case but last month I did. It all started with a forwarded Facebook Marketplace ad from my pal Adam, showing a '95 968 cabriolet that was for sale in Long Island for a super cheap $2,000. The car was not too far from me so my son Greg, who lives nearby, took a ride down to see it. The sight was very sad and amazing.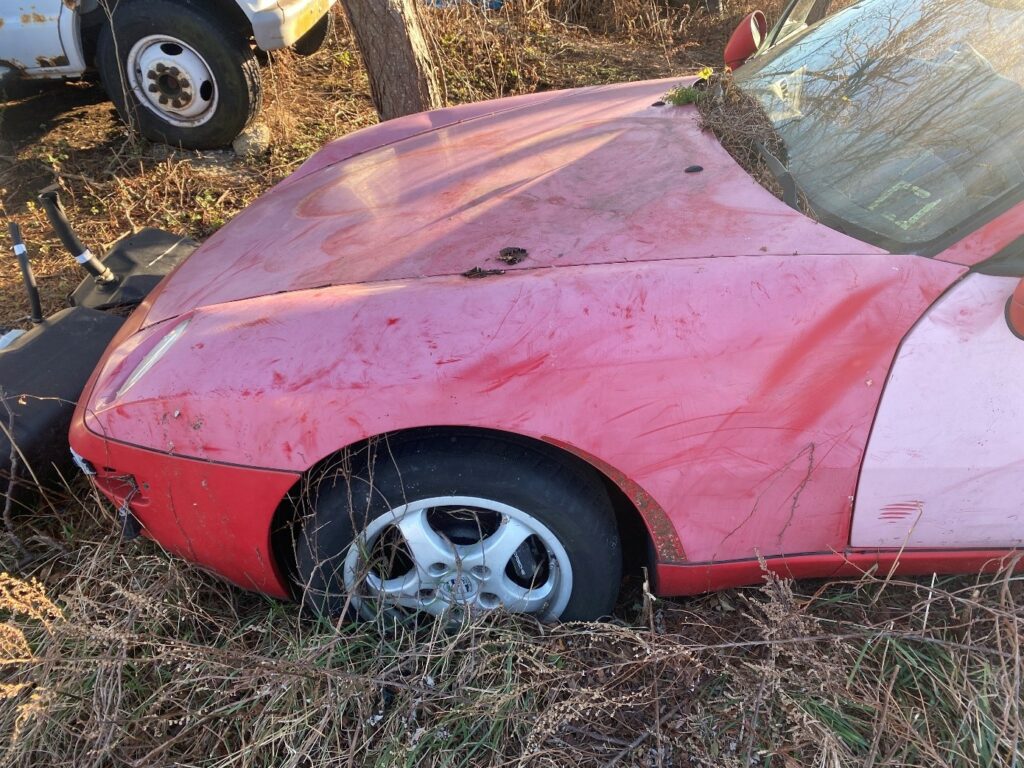 Ten plus years ago the car was a low mileage red 1995 968 cabriolet outfitted with a Tiptronic. The current owner had some interesting plans. He planned to have the 3.0 pulled and some sort of V8 conversion done by the shop. The car was sent to the shop, the engine pulled and sold, and then the project stalled for whatever reason and the car remained outside while funds were accumulated. Then disaster struck.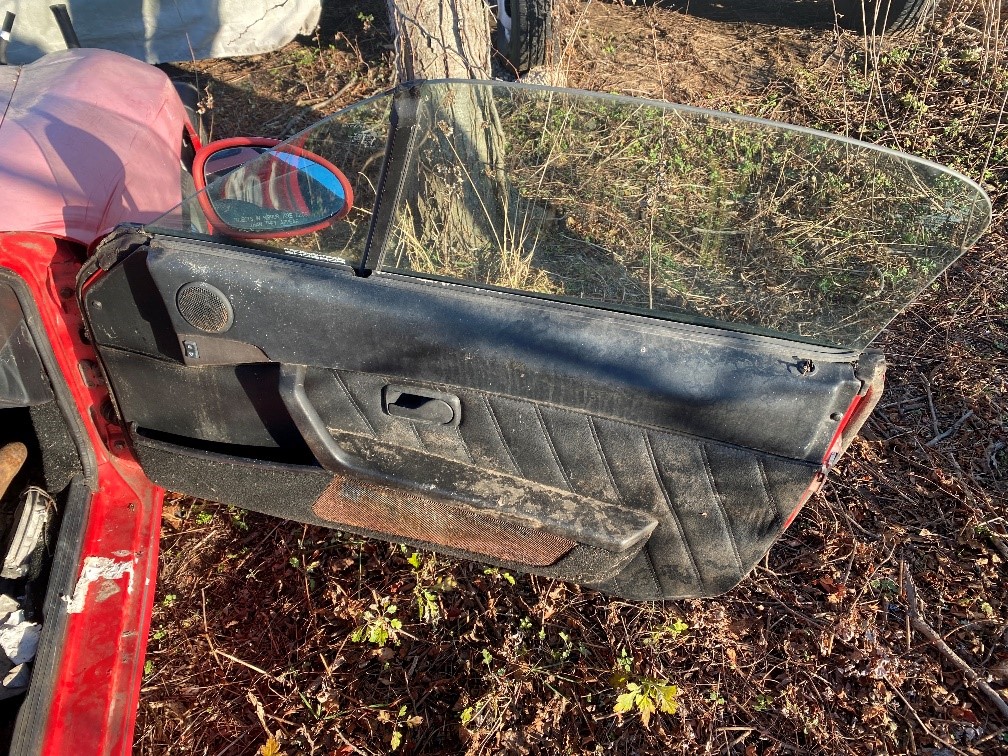 For those of us here on the eastern seaboard, we are all too familiar with Hurricane Sandy striking the east coast in October 2012 and doing much damage to the area. There were huge storm surges that brought water to places that had never seen it before and if you were on the water, you were flooded, and that is what happened to this 968. It was completely immersed in ocean water. After the water receded, the car remained in the same spot for almost ten years. The top collapsed, the car started to rust, and it started to sink into the ground. By the time Greg saw it, there wasn't much that could be saved and the car was certainly too far gone to ever be restored. We considered picking it up but the cost of hauling it out of its long-time location and back to Connecticut just didn't add up even when you factored in the usable parts. So, we passed. Someone else picked it up and I haven't heard where it ended up.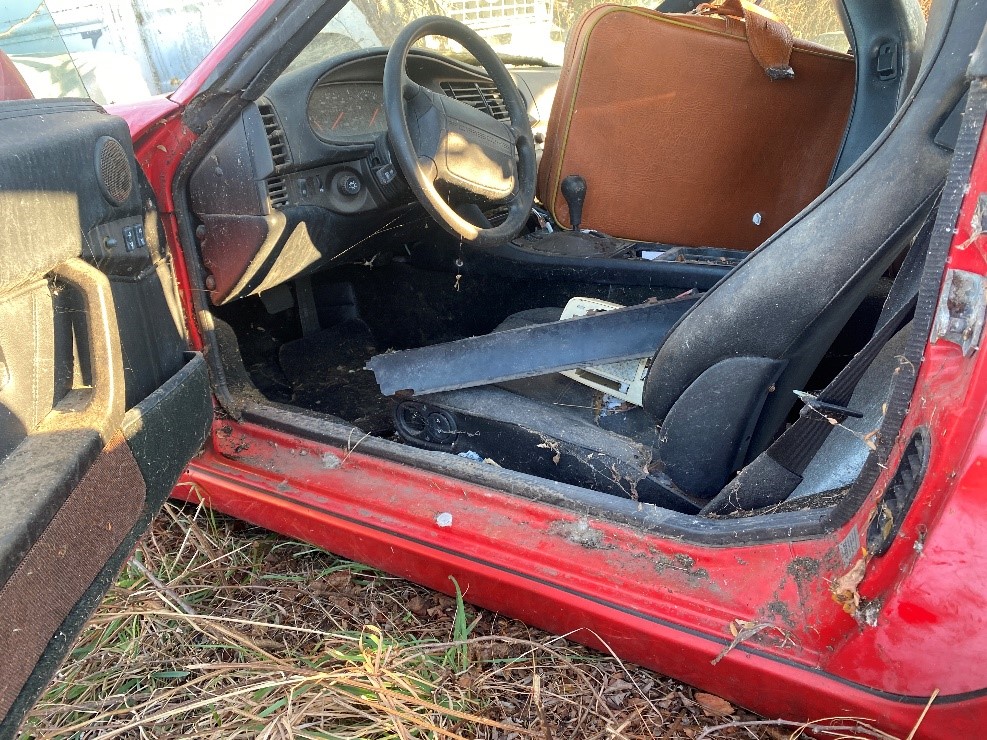 Strange thing, after we were no longer interested in the car as a parts car, looking at it, it became almost an artistic display, having sat in the same location for so long and experiencing so much exposure. Greg's photos are pretty cool when you consider that you can only make a vehicle look like this by leaving it in the same location for a long time. Sad, but beautiful in its own right.