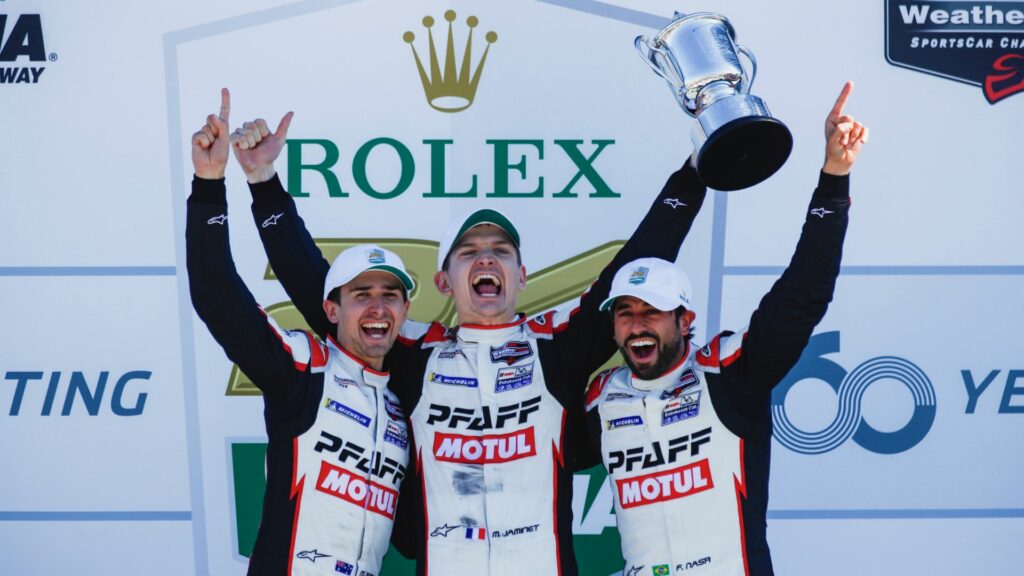 If you don't understand the title, you will by the end of this article, if you read it all.
Porsche customer teams, at the end of January, took on the 24 Hours of Daytona at the Daytona International Speedway in two classes, GTD-Pro and GTD.
Daytona Speedway was opened in 1959 but in 1966 the 24 Hours of Daytona encompassed the combination of the oval and the infield road course along with the bus stop at the back of the straightaway, making it a 5.729 kilometer course, along with 31° steeply banked turns. Can you guess how many miles?
Also, there are new regulations dealing with minimum tire pressures that must be adhered to for the 2022 season. With lower tire pressures, you were able to adjust your car's handling if you wanted to, but this year there is a set minimum.
On Saturday, January 29th with an overall field of 61 cars in five classes, 35 GT cars, and with unseasonably cold weather (cool to us in the Northeast), started the 60th 24 Hours of Daytona. A bevy of weather and varying temperatures, along with day to night to day racing, with an array of five classes with varying speeds is what the teams encompassed.
The teams and drivers that competed in a Porsche customer team are as follows:
GTD-Pro:
#9 Pfaff Motorsports – Campbell, Jaminet, Nasr
#79 WeatherTech Racing – Cairoli, Andlauer, Picariello, MacNeil
#2 KCMG – Vanthoor, Pilet, Olsen, Imperatori
GTD:
#16 Wright Motorsports – Lietz, Hardwick, Heylen, Robichon
#6 GMG – Bachler, Bleekemolen, Washington, Sofronas
#64 TGM – Giovanis, H. Plumb, M. Plumb, Trinkler
#99 Team Hardpoint – Legge, Ferriol, Wilson, Boulle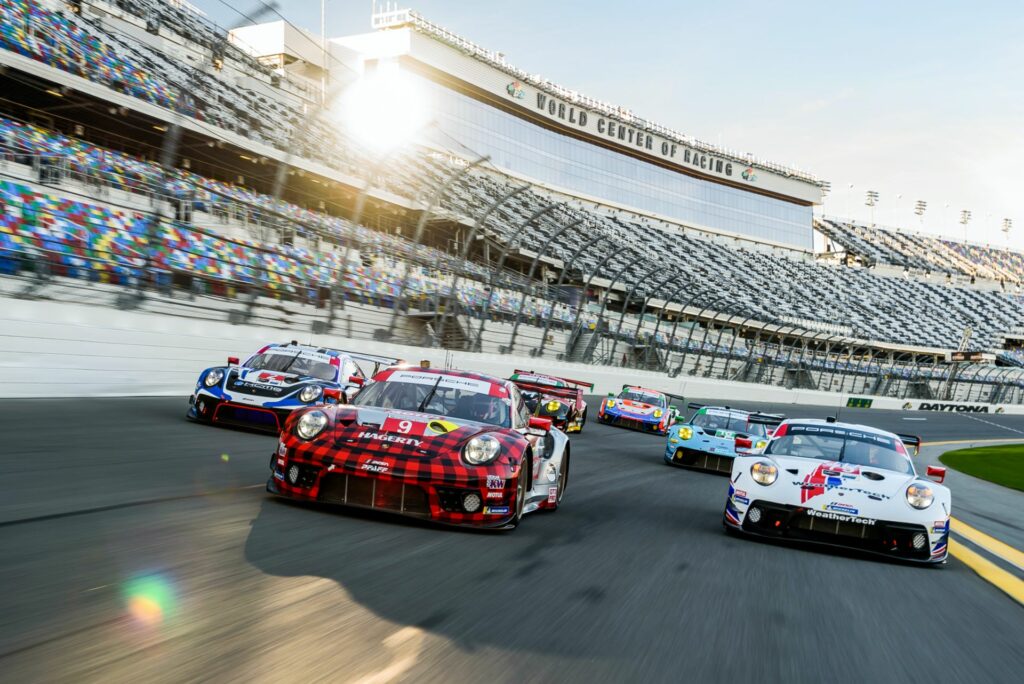 The seven teams competed earlier in the month at Daytona at "The Roar", a 100-minute race for qualifying position for the 24 Hours of Daytona. In GTD-Pro, WeatherTech qualified 2nd, Pfaff 3rd, and KCMG 10th. In GTD, Wright qualified 3rd, GMG 15th, Team Hardpoint 14th, GMG 15th, and TGM in 16th. Then came in the new tire pressure rule and Pfaff and Wright were both found to have had too low a tire pressure. Pfaff was penalized 40 seconds going from 2nd to 4th and Wright, who qualified 3rd, dropped down to the 11th starting position.
The Porsche model that the customer teams are using is the Porsche 911 GT3 R. The vehicles are built to FIA GT3 regulations.
In GTD-Pro, they drive the GT3 with only Professional drivers, while in GTD the team must include one amateur driver. At Daytona, they are allowed 2 amateurs.
Pfaff Motorsports won the GTD class last year.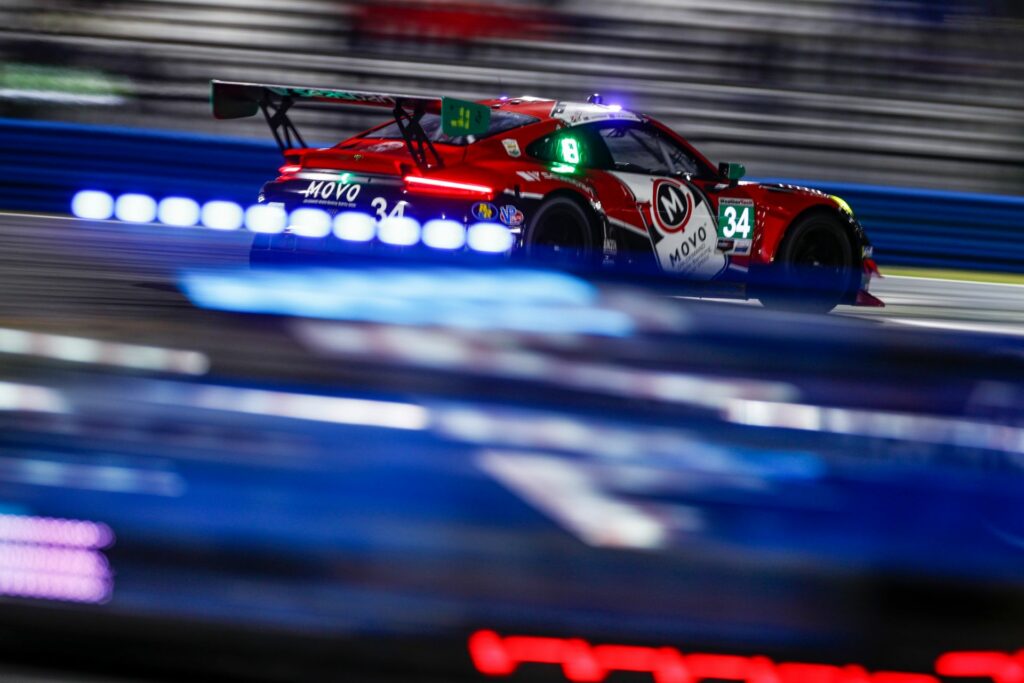 FYI: GMG is Global Motorsports Group out of California. KCMG is KC Motorgroup LTD based in Hong Kong, entered exclusively in the 24 Hours only. TGM is Ted Giovanis Motorsports, who had previously raced Porsche in the Michelin Challenge, in a Cayman. Pfaff and WeatherTech are the only two teams in for the entire 2022 season.
After 24 hours of grueling racing, the remainder of the race was a sprint race, no longer coasting in the middle of the race. Try staying up for 24 hours while trying to concentrate after 18, 20, 22 or 24 hours. If you missed the end, you missed a very competitive Laurens Vanthoor compete with KCMG and Jaminet in the Pfaff Porsche, both going all-out in a race for 1st place in GTD-pro, only to have Jaminet hold his own and win.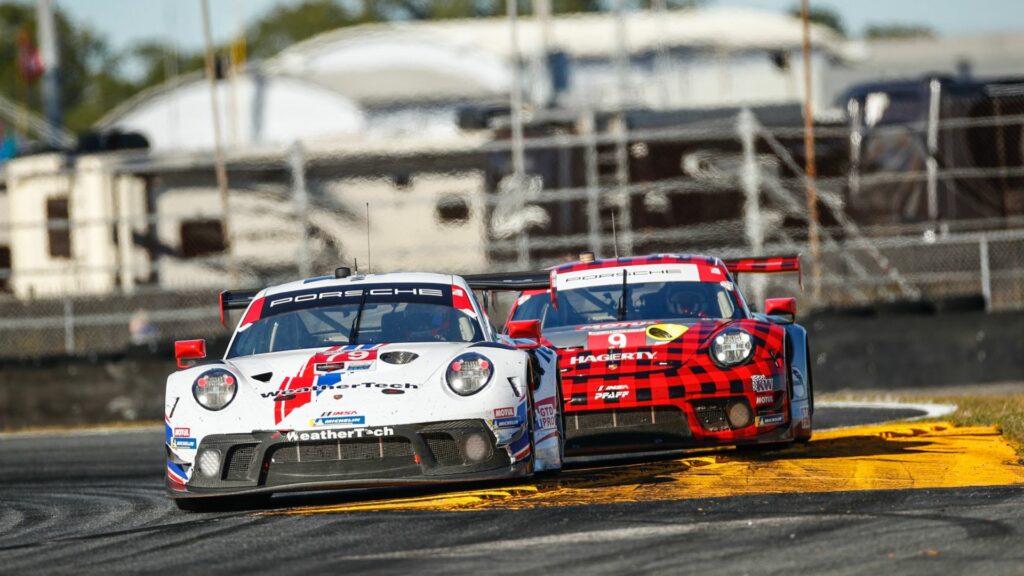 But, that was not the end as Porsche took 1st with Pfaff, 2nd with KCMG and 8th with WeatherTech Porsches. While in GTD again, Porsche won with Wright Motorsports while Team Hardpoint came in 6th, TGM 7th, and GMG 21st.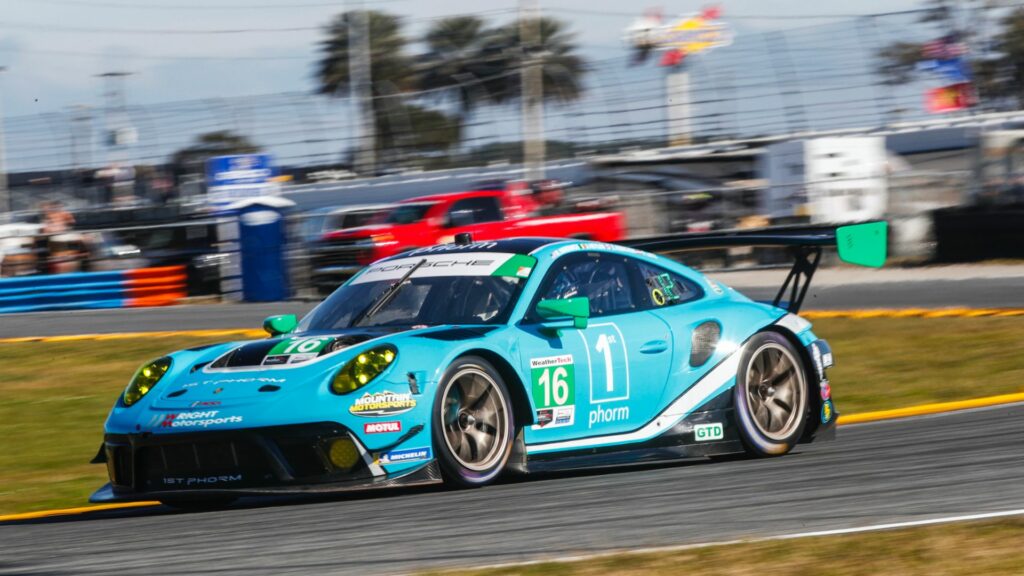 Porsche is the most successful manufacturer, with 18 overall wins and 78 class wins, at the 24 Hours of Daytona.
Oh, what did you guess for miles instead of kilometers? If you guessed 5.36 miles, you were right. Congratulations.
Then there is the 2 in Win Win, 1, 2. That was with the Porsche Formula E Team on February 13, 2022 at the Autodrome Hermanos Rodriguez, with their two Porsche 99X electric race cars. It was there that the Porsche team celebrated a one-two result with Pascal Wehrlein winning the race and Andre Lotterer in second place. This was the first time Porsche won a Formula E race. Firstly, qualifying at pole, then keeping out of trouble, and managing energy optimally enabled them to pick up the pace in the second half of the race.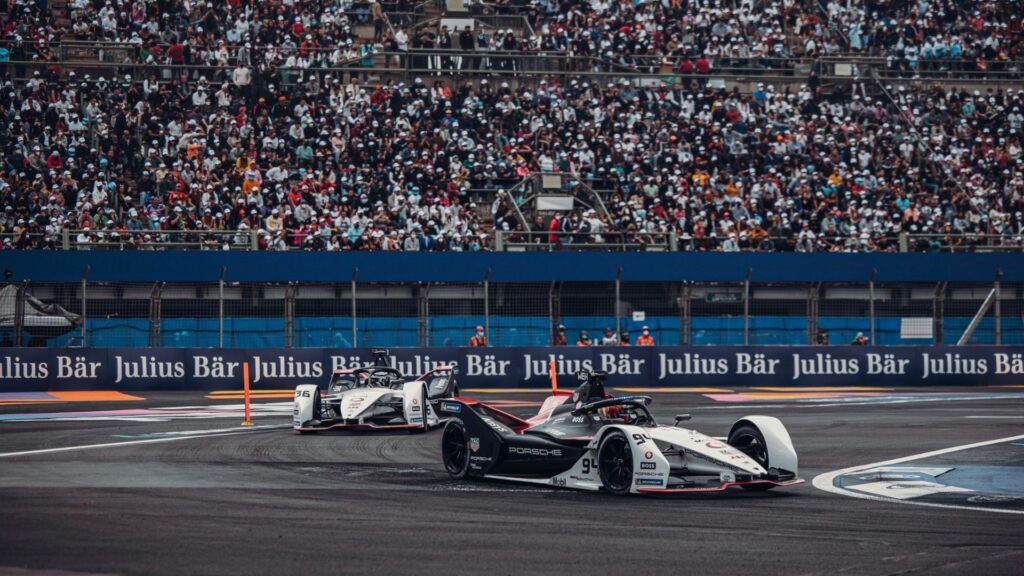 So far, Porsche has a WIN WIN in the 1st race of January 2022 and the 2nd race in February 2022. We will have to wait and see what Porsche has for the 3rd race of 2022 on March 19th. I will be there and hope to bring you good news while enjoying the warmth of Florida.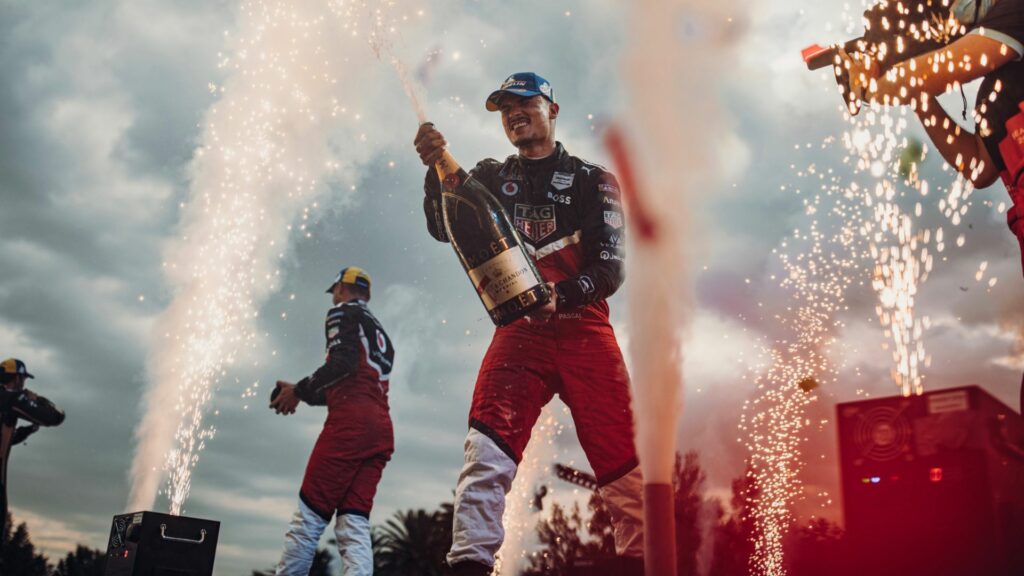 Hope to see you soon at a CVR event this year.. You can keep in touch with me at Walt9xx@gmail.com with any questions, comments or for meeting at a race. BE SAFE!