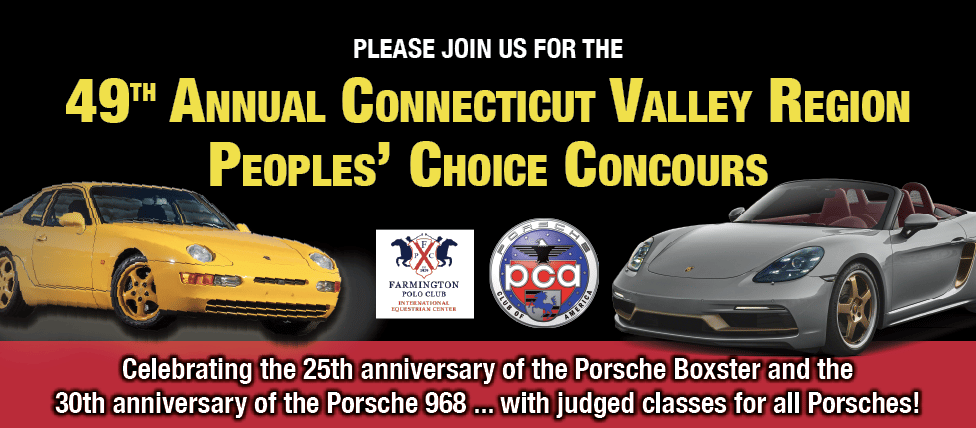 What you can expect…
11 Porsche classes judged by People's Choice

Rosettes awarded to Porsches in each class

Special Display featuring the Porsche Boxster & 968 (non-judged)

Goodie bags presented to all Special Display registrants

Coffee, breakfast, and light lunch items will be available for purchase
Pet food drive (receive an extra voting ballot for your donation!)
Event specifics…
Time: 8:00 a.m. – 12:00 p.m.

ARRIVE between 8:00 and 9:00 a.m.
VOTE between 9:00 and 10:30 a.m.
AWARD ceremony 11:30 a.m. – 12:00 p.m.

Price: $30 to enter your Porsche
Location: Farmington Polo Club, 162 Town Farm Rd, Farmington, CT 06032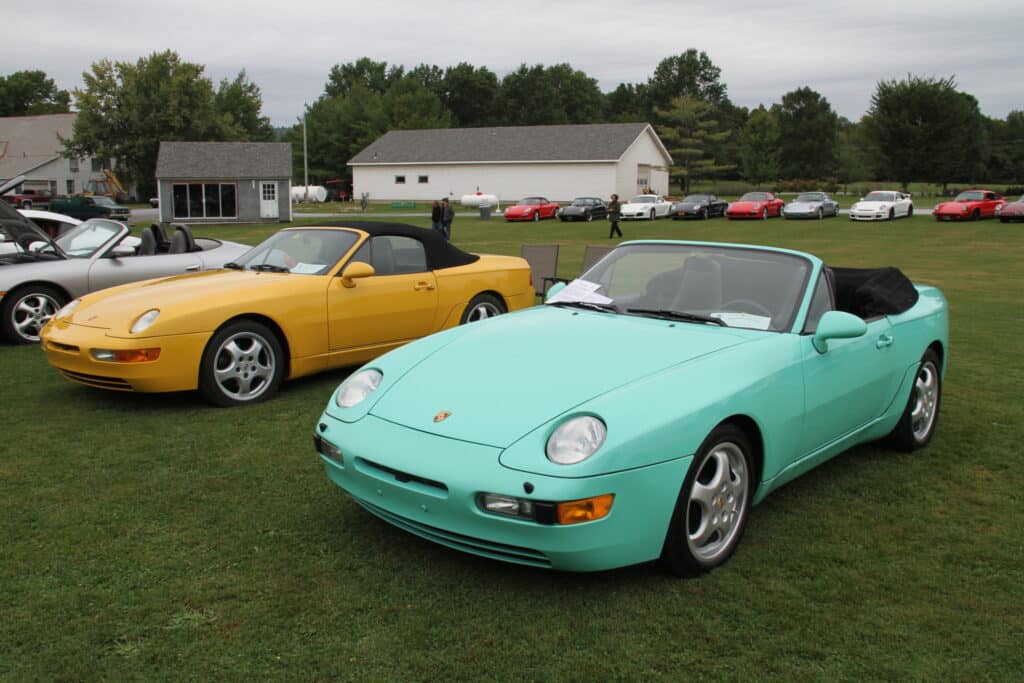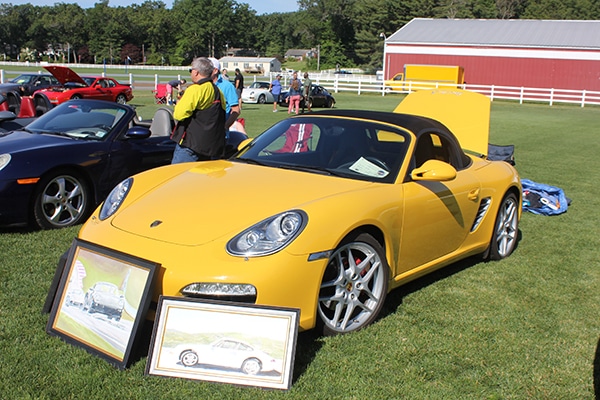 Porsches and Pets… The Concours will be partnering with CVR Community Service to accept dog and cat food, as well as non-clumping cat litter donations, to benefit the animals in the Protectors of Animals' care. You can score an extra People's Choice ballot for your donation. Well-behaved dogs are also welcome to attend the Concours to celebrate Porsches and Pets!

How to register for the Concours… simply click this link and login to to your MotorsportReg account.
A reminder… while we refer to our event as a "Concours," think of it primarily as a Porsche-only car show. In fact, this is the only Porsche-centric car show in the state! All cars are judged by "people's choice," so anyone who is an entrant has an opportunity to place. Prep work and cleanliness certainly help, but are not a requirement!
We hope to see many of you at the Farmington Polo Club on Saturday, October 15th, for what will surely be an entertaining, family-friendly event.
Thank you to our sponsors, Hagerty and Poppy's Classic Car Storage, for helping to make this event possible!

Questions? Please email Concours-Chair, Mike Keller, at concours-chair@cvrpca.org