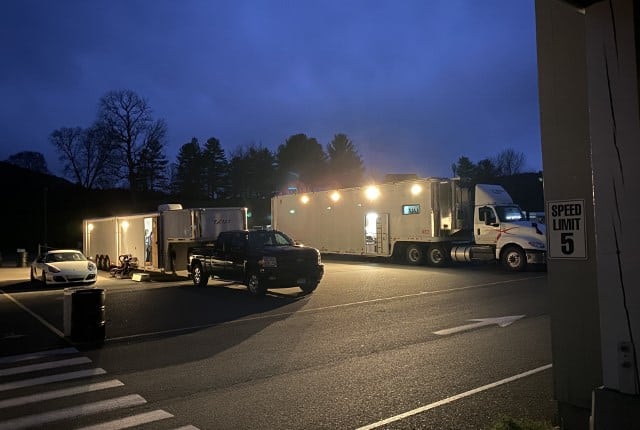 Our Saturday full-day event at Lime Rock was perfect – the weather couldn't have been better for a November event. The temps were in the 70's and there was plenty of sunshine. We had close to 100 in attendance, making this the 6th November in a row where out of all of our events, November had the largest attendance for the year. I guess everyone wants to just get in one more track day before everything shuts down for the winter.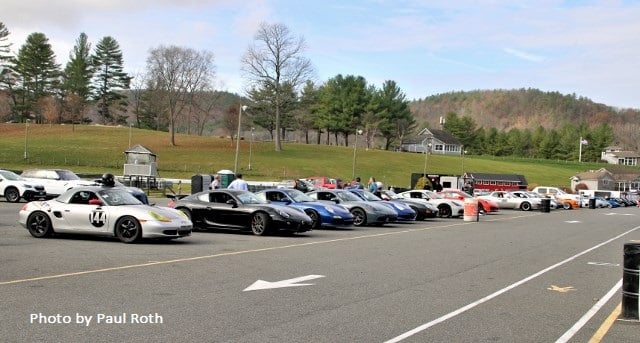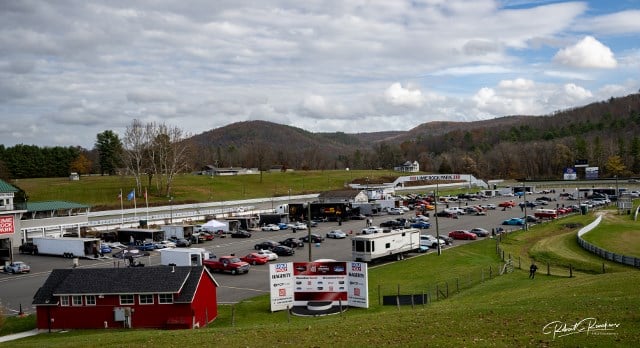 The event was sponsored by Elm City Trailer and Bobby Fantarella (owner).  All participants received a winter beanie with the CVR logo and the Elm City Trailer logo on it.  It was nice give-away but since Saturday's weather was so spectacular, it was a little too warm to wear them.  Although, I did see a few people wearing them early in the day, when the temps were in the 50's.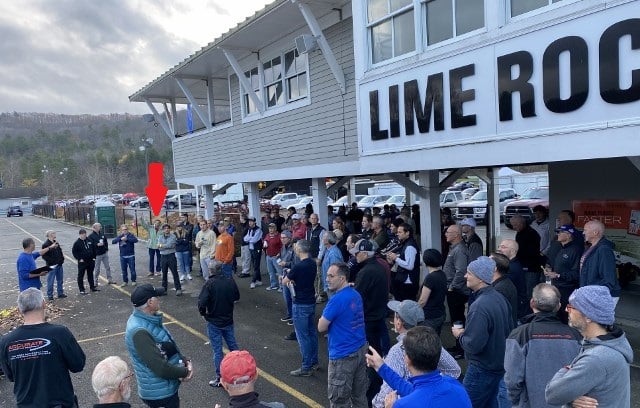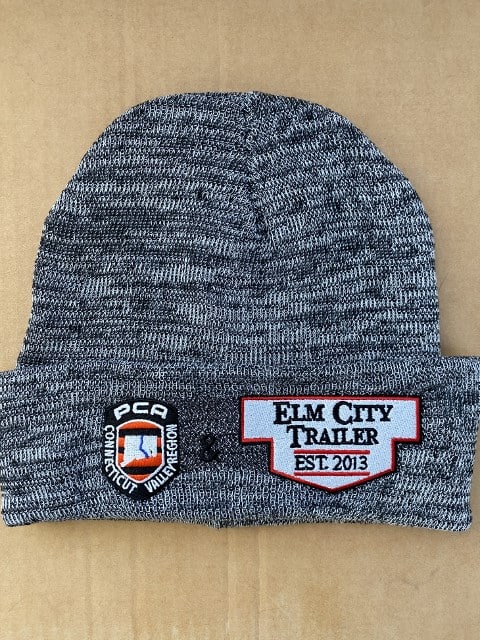 The CVR DE program is so very fortunate to have great support from a multitude of vendors.  Thank you to Bobby at Elm City Trailer – he not only supported the November winter beanie, he was also one of our sponsors at our Winter Workshop, back in February.  The next time you are thinking of buying a new or used trailer, getting service done for your trailer brakes, lighting, a brake controller, your tow vehicle, to just about any accessory you may need for trailering, go visit Bobby in Woodbridge, CT for all of your trailer needs.
The DE team organized a food drive, to benefit the Corner Food Pantry in Sharon, CT. We have held this food drive for quite a few years and it's always nice to see how generous our drivers are. This year we filled the back of two vehicles and collected over $500 for the food pantry.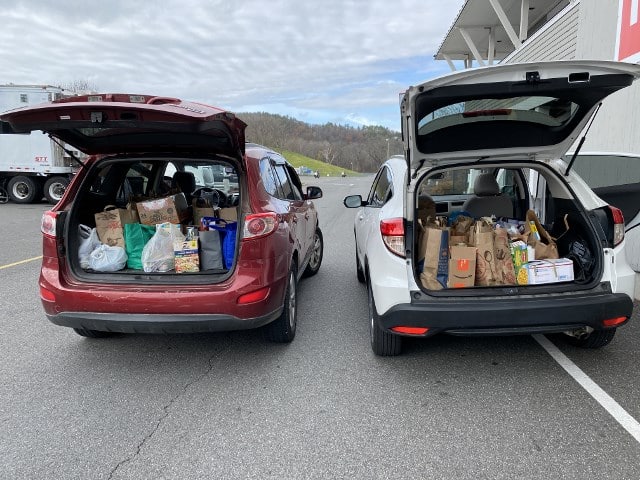 Every year DE gives out several awards to well-deserving DE participants. The first award presented was to our Instructor of the Year. In my opinion, all of the CVR instructors are top notch. They jump into a car with someone they don't know, the car has 400+ HP and a three-point lap belt and they proceed to go around a race course at triple digit speeds. The Instructor of the Year is always someone who has gone just that extra bit above and beyond as a CVR instructor, time in and time out. Our Instructor of the Year for 2022 is Marc Shafer. Marc came to instruct at every one of our events with students this year. He did not miss one event and to go one more, he did not have a car of his own to drive. He is what we refer to as a 'no-car instructor'. Big thanks go out to Marc for his continued support of the CVR DE program.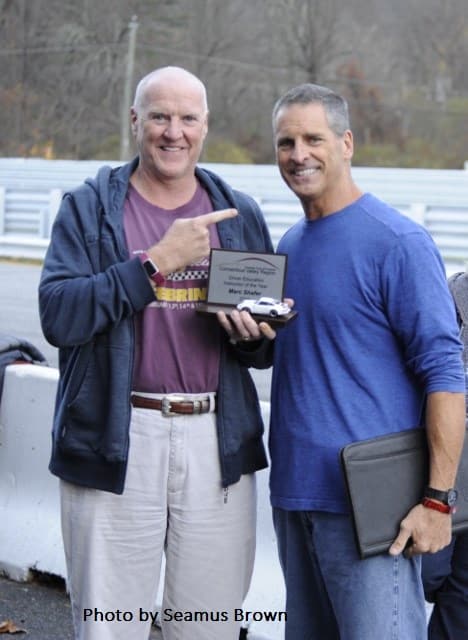 Our Enthusiast of the Year award went to Seamus Brown. For those of you that may not know Seamus, he is the guy who takes a ton of pictures at our DE events and then sends them to Susan so that she can send them out to the individual drivers. He also brought his daughter Addison to a summer event and she took a ton of pictures while Seamus was on track. The Brown family is a great addition to CVR.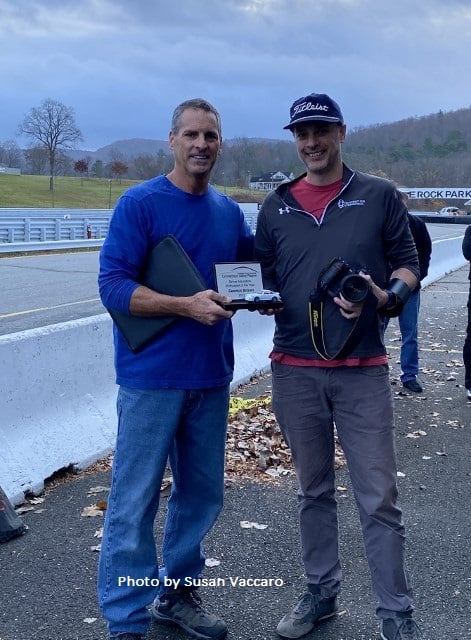 Our third award given out was the Spencer Cox Award. If any of you did not get to meet Spencer, he was the person you met for the first time and were immediately a friend. If you needed something, he was there to help you – from fixing your car, to giving you some basic pointers, to showing you what it truly means to go flat out. We all still miss him very much. In the spirit of the Spencer Cox Award, this year's award went to Dave Hutchings, who truly emulates what Spencer was all about. Dave is always there for anyone, from a cold water bottle from his cooler, to instructing students, to teaching someone the specifics of our sport. And if you have a trivia question on anything car/race related, Dave probably knows the answer. All of our award recipients truly deserved the honor. Congratulations to Marc, Seamus and Dave for their 2022 awards.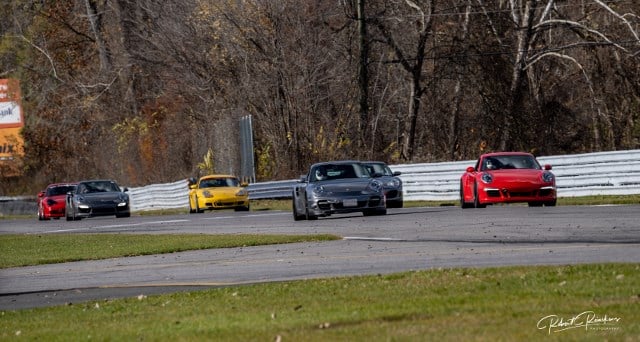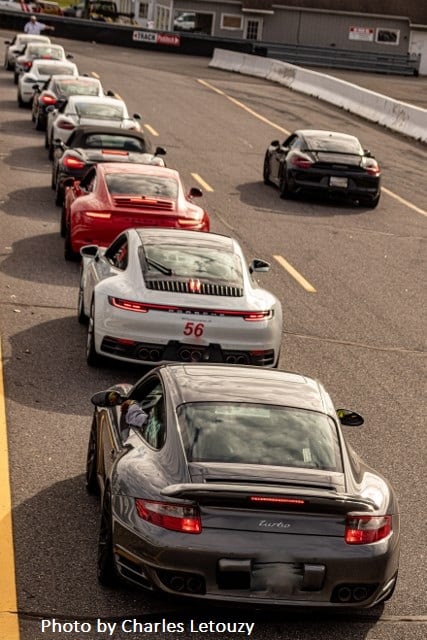 We had a great driving event. Because the weather was so terrific, the drivers got lots of track time. No worrying about rain or a slippery track – just drive, drive, drive.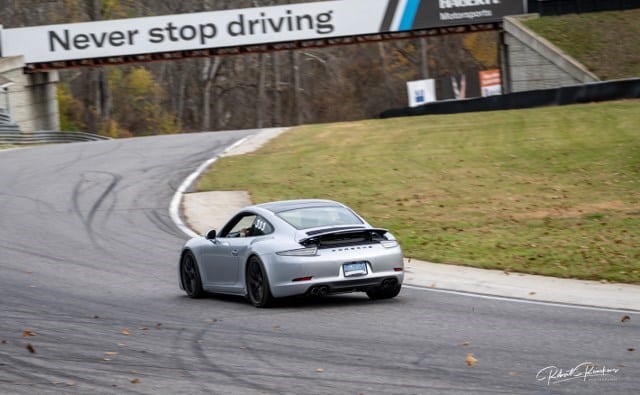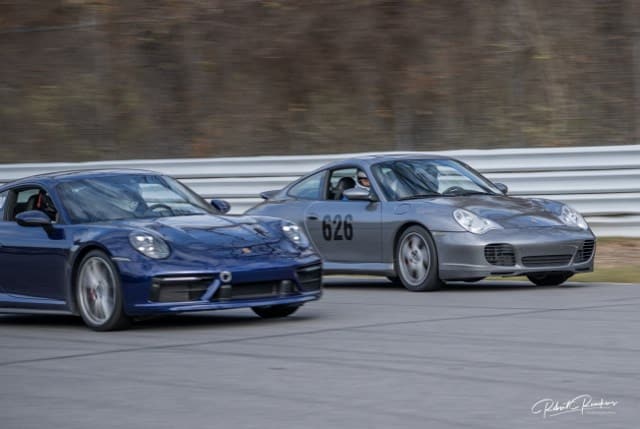 I would like to thank all of this year's sponsors who stepped up. From the Winter Workshop shirt, the August shirt, the September shirt, the WGI October shirt, to the November beanie – CVR DE participants got a lot of swag this year.
Our sponsors include: our five shops: Brian Lagos with Speedsport Tuning, Dan Jacobs with Hairy Dog Grrrage, Bela Sztanko with EPS Motorsport, Chris Musante with Musante Motorsports, and Jim, Ken and Scott with Automobile Associates. Non-shop sponsors include Will Corr with Hagerty, Danbury Porsche, Laurette and Bob with Stable Energies Motorsports, Bobby Fantarella with Elm City Trailer, Howard Mansdorf with Accurate Automotive Equipment and Bob Green (our Winter Workshop coach) with Greenworks at White Hollow.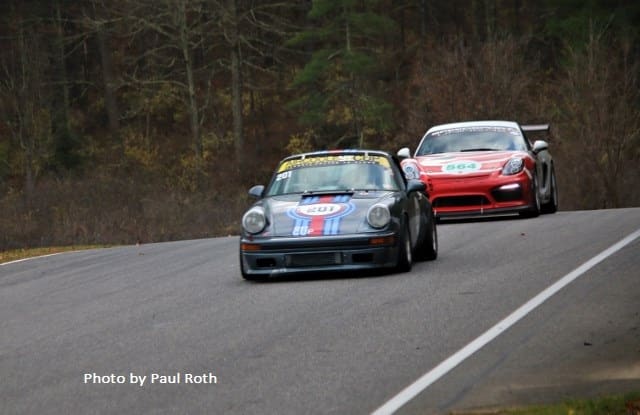 A big thank you goes out to all of the DE instructors who jumped in and out of cars all year long, and to all of the DE volunteers: Mark Lewis, our DE Registrar, Todd Pajonas, our Assistant Track Chair, Chuck Veth, our Chief Instructor, Rick Canter, our Chief of Instructor Development, Dan Malaquias, our Chief Steward, Susan Vaccaro our DE organizer, to Dan Jacobs and Chris Musante for running an awesome tech line, our tech line volunteers and Allen Fossbender, our club president, who came to our Lime Rock events just to help us with pit-in duties. We also have to thank our club photographers for coming out to our DE events, to take pictures. So many drivers have received beautiful, frame-worthy pictures from these terrific photographers, especially Paul Roth, our Photo Club Chair and Bob Reinckens, photographer extraordinaire. Here are some more great shots: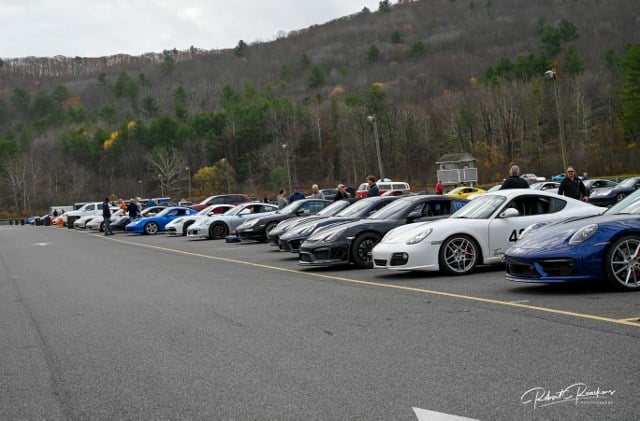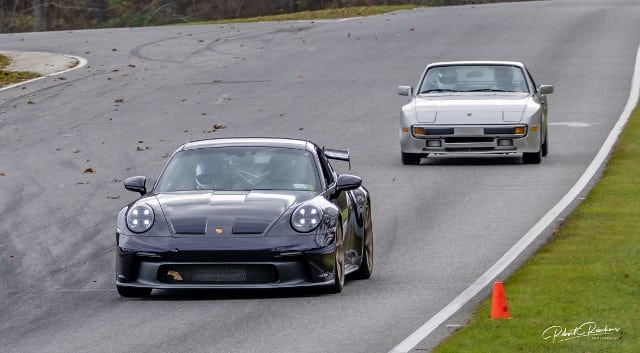 Don't wait until April to do those track upgrades on your car. Get the process going now as the shops will be swamped by spring time. Have a great winter but before you know it, we will be right back at LRP for some track time fun.
You only have to wait until February when we will have our Winter Car Control Clinic come snow, rain or even 70 degree weather. You just never know what Mother Nature will throw at us. The February winter event at Lime Rock Park will be open to all makes of cars and any participant 18 and older. We have a cap of around 30 people so sign up early when registration opens at the beginning of February. We don't have a confirmed date yet since the contracts are still being processed. As soon as we know, the event will be posted on ClubRegistration.net and the CVR website.
Have a great holiday season. I hope that you receive lots of car related presents or hey, maybe even a car! Or a dedicated track-car. Or, if you are super rich, maybe both. Happy holidays.
Dave