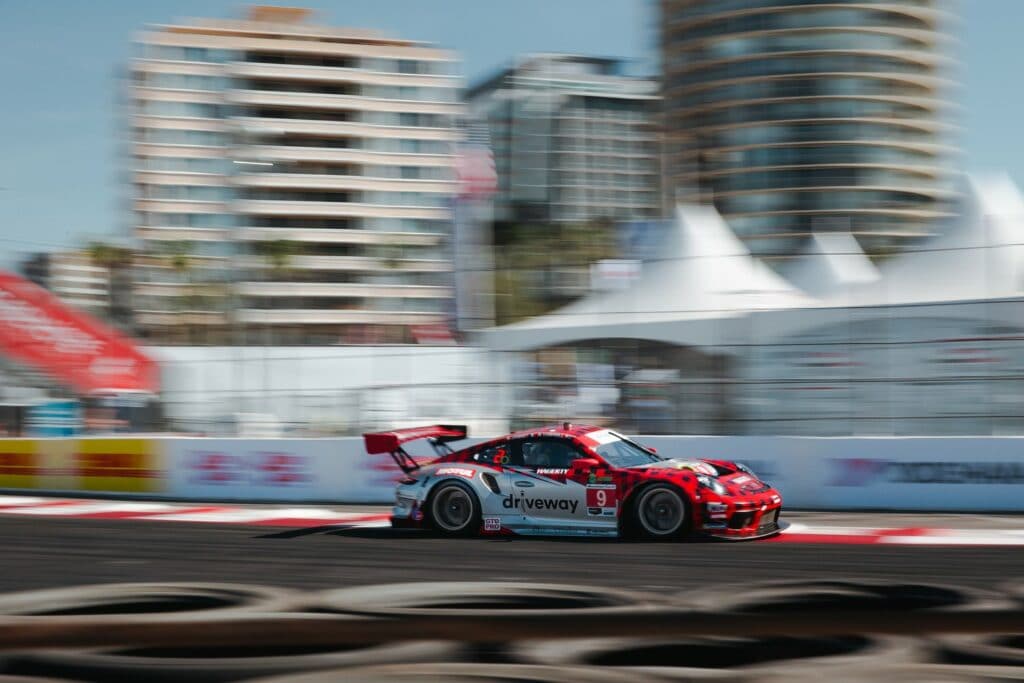 NO, I did not make a hole in one playing golf. April 16th was the last IMSA race at Long Beach, California, a street circuit 1.968 miles long, with 11 turns. The Long Beach Grand Prix is the longest running major street race in North America, starting in 1975 with this being its 45th year. It was there that the Pfaff Porsche customer team was competing against the BMW's and the Corvette. The Long Beach course is a tight street course that encompasses the dolphin water fountain in front of the Long Beach Aquarium. If you are in the area, it is a very nice aquarium to visit. Pfaff qualified 2nd and was looking for a good weekend result.
With almost exactly one hour remaining of the 100 minute race, the teams had to come in to fulfill the 2nd drivers time requirements and also fill up on gas and new tires for the rest of the race. With Pfaff #9 in second place and the Corvette in front by only seconds, they both pitted together, separated by two pits, Pfaff Porsche down from Corvette, when an unusual incident occurred. Just as a reminder, these cars do not have lug nuts, they have one center lock nut. Well, with the gun spinning in the neighborhood of 15,000 rpm, the Corvette tire changer lost control and the wheel nut went flying in the air.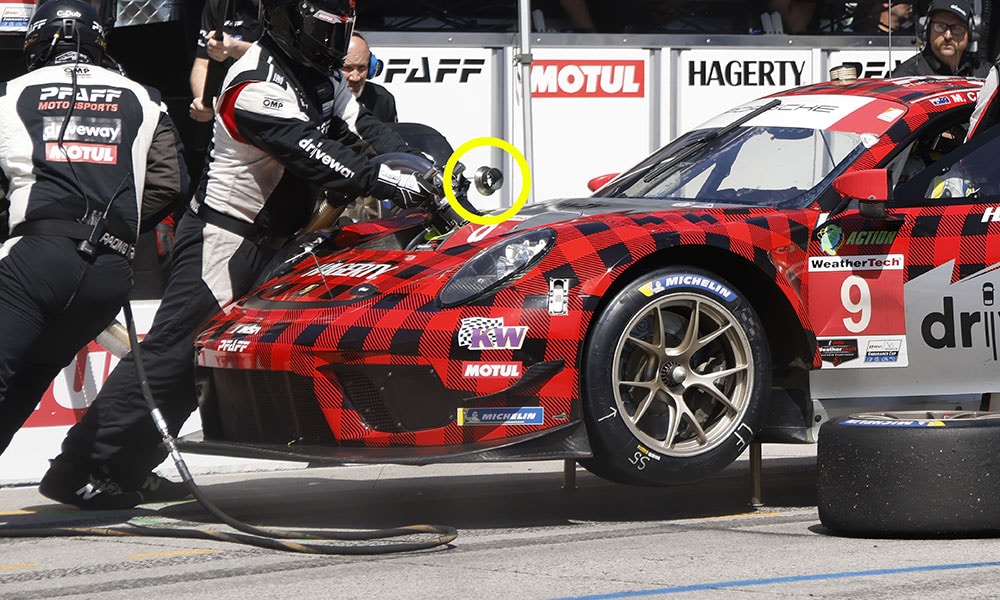 Luckily the nut did not hit anyone, but it managed to make a hole in one – in the hood of the Porsche radiator hood opening on the Pfaff Porsche, piercing their radiator and losing liquid.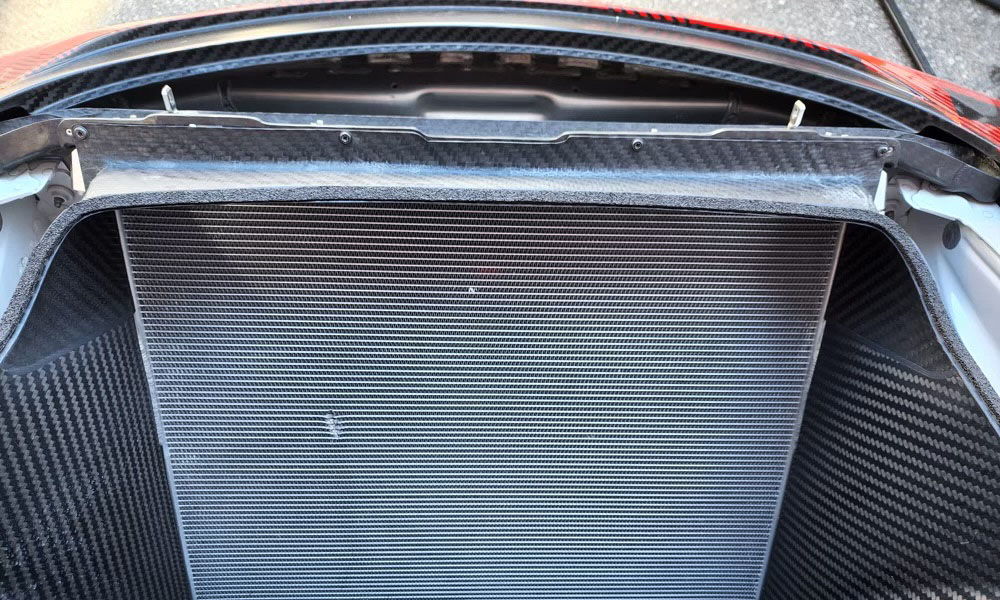 The cut in the radiator!
–>
I don't know about you but I don't mind taking out a competitor in a fair race situation on the track, but taking out your competitor by pit equipment flying loose, more than one pit away and only getting a drive thru penalty and able to finish the race and podium is ludicrous to me. That competitor should get the same results that the damaged caused to the other competitor. What do you think about this? Pfaff DNF no championship points, Corvette championship points.
Next race is Laguna Seca and the infamous "Corkscrew". Hopefully with a better result for the Porsche Pfaff team.
AND THERE'S MORE!!!!!!
Porsche Rennsport Reunion is coming back in 2023!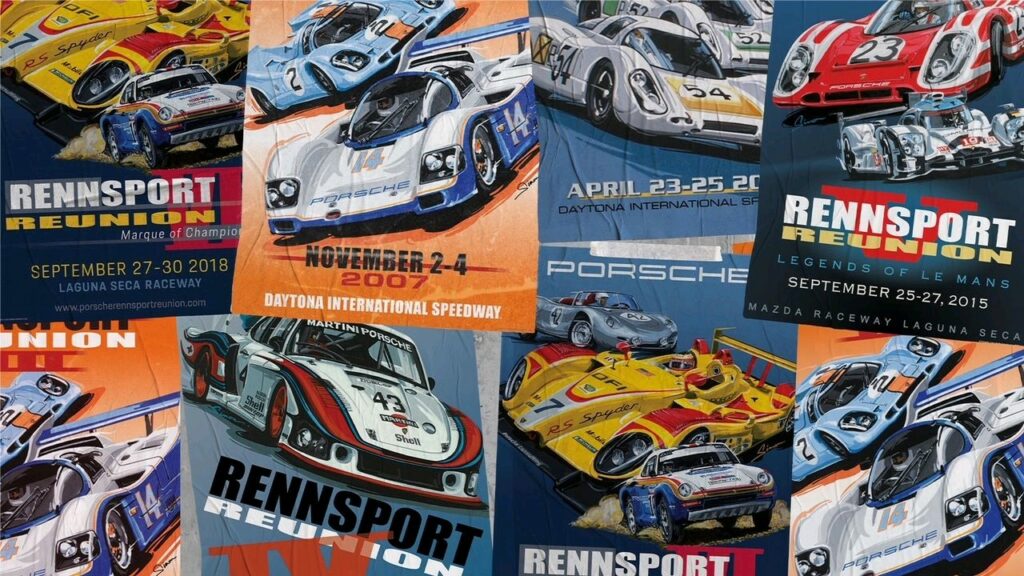 Where and when in 2023 ????????????
Hope to see you soon at a race or a CVR event!