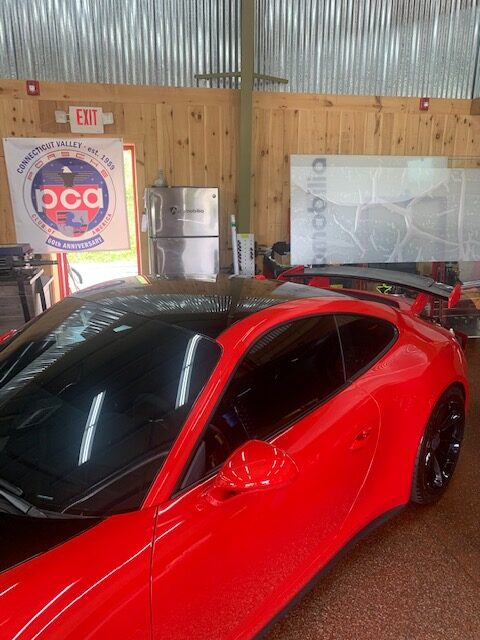 Finally. After two years and two months, the CVR membership got together for an in-person monthly meeting. It was a beautiful Saturday in May, with temps right where they should be as the Porsches started to assemble for the meeting at Automobilia Auto Salon in West Haven. Owners Christian Mead and Alex Jones were eager to welcome the CVRers to their remodeled establishment and share the latest updates on their industry. That said, many of the CVRers present already know Automobilia well as they are patrons of the establishment and the many great services that they offer.
The meeting started out with pastries and coffee while the CVRers socialized with each other and looked around the shop at the various projects.  We kicked the meeting off with a warm hello and welcome back and then turned things over to CVR President Allen Fossbender to hand out some long overdue awards.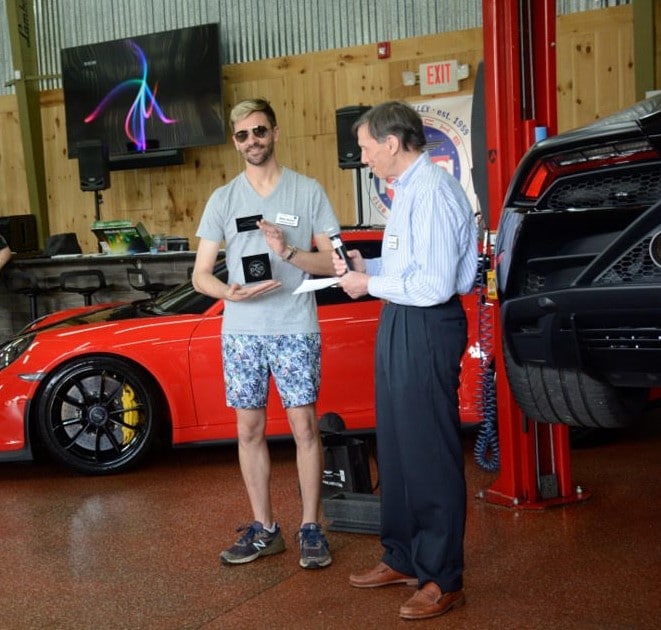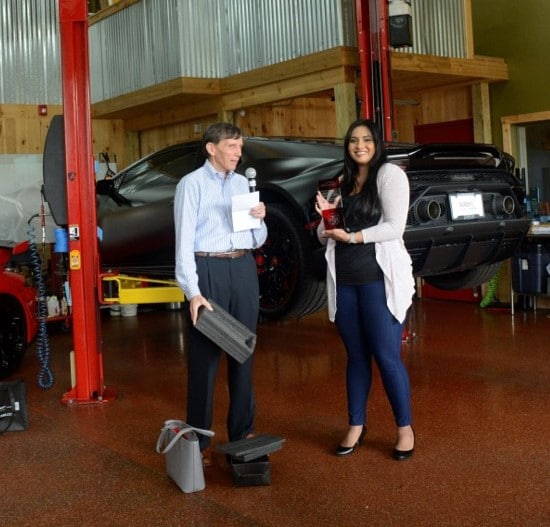 Next up, Co-owner Christian Mead took over and provided the CVR crowd with an overview of things at Automobilia. The place looked great with the remodel including new floors. Christian provided the crowd with a background on the business that he and Alex run and then an overview of the current service offerings. They are an Xpel shop and swear by their product line.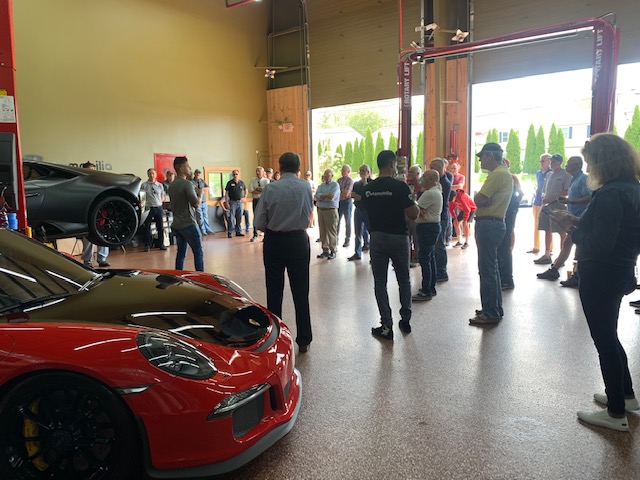 There were numerous projects around the shop that highlighted their service offerings with everything from finish protection to brake caliper refinishing. I was particularly impressed with the fact that they are always watching their industry so they can bring the best products to their customers. Christian and Alex took questions from the audience throughout the presentation. We concluded the meeting with a generous raffle prize donated by Automobilia and then said our goodbyes. Thanks again to Christian and Alex for hosting our first 2022 in-person meeting.