Calling all 3,500 plus CVR members, 18 years and older. Male, female, husband, wife, son, daughter, dad, mom, cousin, etc. Go online at ClubRegistration.net and sign up for a CVR DE and find out about all of the fun others are talking about. Our next event is July 11. There is still time to register.
DE is a fun-filled event for everyone in the family to enjoy and is where you will meet some really nice people who not only share the love of Porsches but also enjoy using them for what they were built for – driving.
DE isn't just 'going to the track', it is a place where members get together and make new friends and talk about nothing relevant. Leave the job outside the gate and have a relaxing, educational day. So often you will hear a regular participant say 'a day at the track is better than any day at work'. You owe it to yourself to come out and give it a try and see what all the excitement is about. You may get the fix you were looking for outside of your day-to-day grind.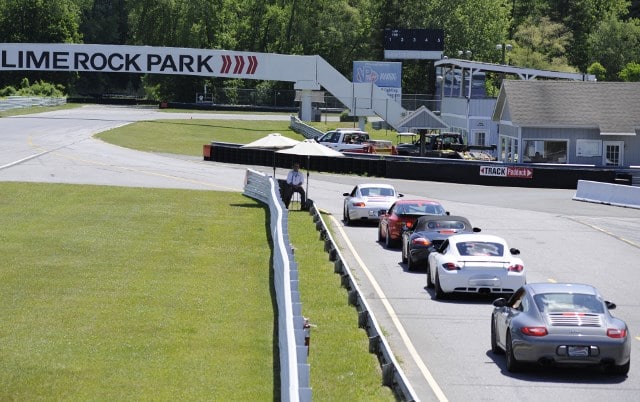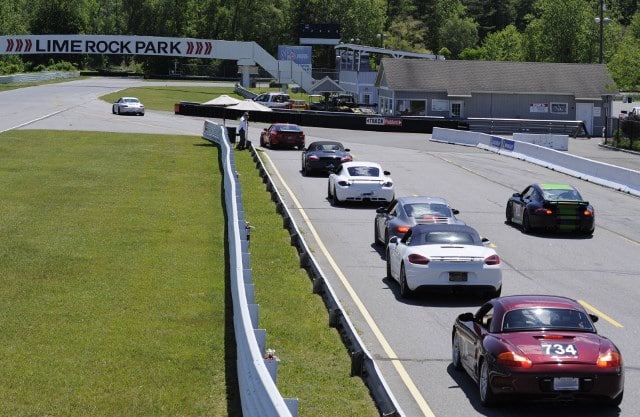 DE is for the whole family. How cool is it to see your adult child or grandchild out there doing what you love to do and then getting to do it together? Roger Funk's grandson Ben did his first DE in April and a second event in June. To say Roger didn't have a big smile on his face while walking the paddock was an understatement. How about Ed Bogue and his son Tony? You've seen their names in many of Paul Kudra's Autocross articles. Tony did his first DE in April and came back in June. At the June event, Ed brought his other Porsche and drove in the next rungroup up from his son. Our Chief Instructor, Chuck Veth introduced his son Max to DE. Our former Chief Instructor, Cecil Ursprung comes to DE events with his son Bradley, the most recent being our Watkins Glen event in June. Our DE Registrar, Mark Lewis, got his daughter Deirdre to try the Winter Workshop – she liked it so much that she signed up for the event the following year. Our Instructor of the Year for 2021, Peg Mayer, is joined by her husband Charlie and son Chuck at many LRP DE's. How about Dan Jacobs (Hairy Dog Grrrage) and his son Baron? I'm happy to see that our Safety Chair Will Klancko has his daughter registered for our July LRP DE. He's been counting the time down for when she would finally be old enough to drive on track.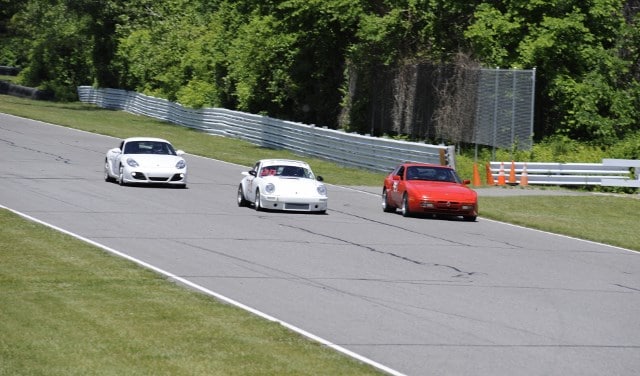 I could go on and on about how many CVR family members come to DE's together. I know that there are some people that say that DE is just not for them. And I get it. Maybe going fast is not your style. But, I've also seen many of those people come to the track, to support their family member that is driving. Those drivers are the lucky ones – they have someone waiting to give them cold water or lunch, cheer them on or even take pictures. And how nice to have someone to ride home with them, to rehash the day.
We do need to see more women drivers out there. DE is not for just the boys. Just ask Susan during morning registration or catch up with Peg after the instructor meeting. And ladies, in case you were wondering … you do DE better than many of the guys – smoother, more consistent inputs and overall better execution than in the way the guys do. No egos or testosterone. So many of our instructors say that they'll take a female student any day.
Now, this leads me to another topic, but related. There are some regions that hold "Ladies DE Days". I personally think that the idea is very discriminatory, implying that female drivers can't drive with male drivers. We welcome all drivers. And once you have a helmet on, no one knows who is in which car, unless they are studying the roster.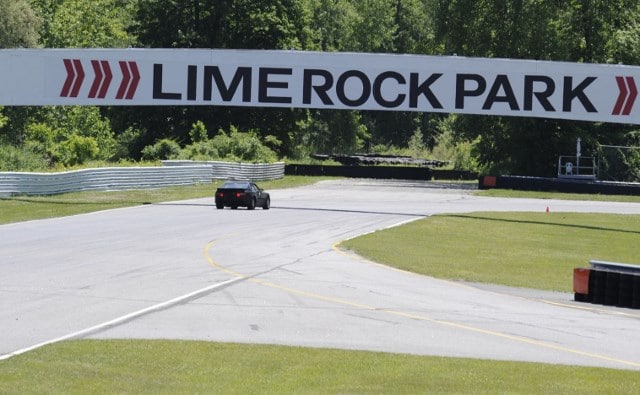 I make this call to all of our members who do a Coffee Run and drive up the Merritt Parkway, shifting gears, feeling the power of their car and the excitement they get when they hit the gas or when they enter that big corner and the car feels like it's on rails. Well, take that bit of thrill you are having on a Sunday morning and do it on the race track, in a controlled safe environment. You will really get to feel what a Porsche (your Porsche) is all about. Learn the proper way to drive your car. Sure, they are great to look at, from a 911SC to a 991 GT3 and everything in between, but that is not what Porsche built these cars for. If you wanted a Porsche just to look at, you could have built a life-sized model (see Allen Fossbender's article ) for a whole lot cheaper, with no maintenance worries.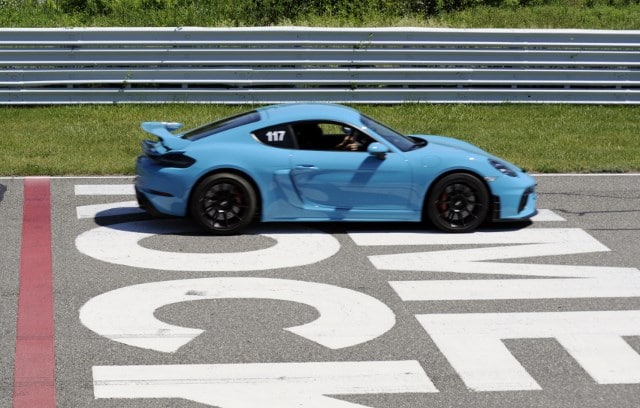 Yes, the Porsche automobiles are beautiful works of art but they are built as street-legal track performance cars. If you decide that it's time to get out to a DE please feel free to reach out to me with any questions you may have about DE. I am always available to help you get started at your first DE. Remember, DE is for the whole family so once again I'm calling on our 3,500 plus CVR membership to come out and try a CVR DE. Our schedule is on both the CVR website and ClubRegistration.net.
We are halfway through the 2022 DE season. The time is flying by. We had two events in June; one at Lime Rock Park for all rungroups and one at Watkins Glen for advanced drivers. We had planned on having two rungroups at Watkins Glen but because of the low car count (we were competing against Parade in the Poconos and the Zone 1 PCA Club Race at the end of the week), we only had one rungroup. To say that there was a lot of track time would be overstating the obvious. This was not a normal event, so for those of you that did attend the WGI event, you chose wisely. We could not have had better weather. Mother Nature was looking out for us.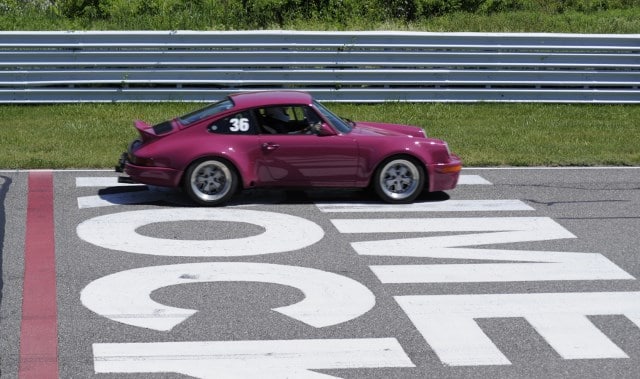 I want to thank Seamus Brown for the great pictures he took at the June LRP DE. Seamus let us share the pics with the drivers. The driver's responses were great and the best one was from the driver that let us know that the picture of his car on track was his new iPhone home screen. All of the pictures in this article are by Seamus.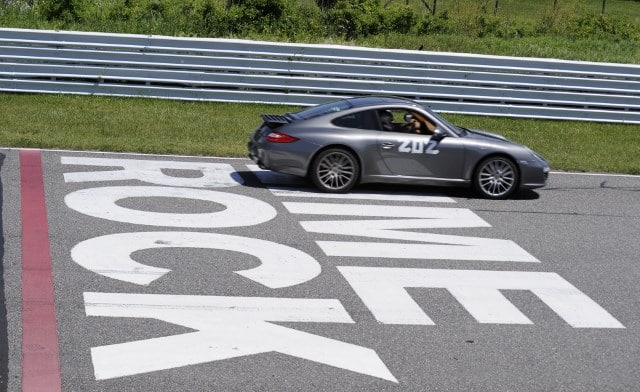 I am finishing this article with info on a recall notice from Recaro. We notified our current list of DE participants of this news when it was first announced. I doubt that this will affect many of our DE drivers but for any of you who purchased a Recaro Profi SPG XL seat from 2017-2022, they have issued a recall on them. For more info, please go to https://help.recaro-automotive.com/en
I hope that I've convinced some of you to try a DE. I really think that you will be surprised at how much fun you will have on track, learning how awesome your car really is. The CVR DE Instructor group has some of the best instructors that PCA has to offer. Come see for yourself.
See you at the track.
Dave