CVR DE is all about learning how to drive your car properly and safely. I may offend some people here, but that's not what I'm trying to do with this article. I have written in the past about drivers being advanced too soon and instructors who are just a 'warm body' in the passenger seat. I'm going to write about it again.
We had our first DE event of the 2023 season on April 10th. Several drivers asked to be checked out for advancement. They hadn't driven on the track for 5 months but thought that they had gotten better over the winter. They all have new, fast cars.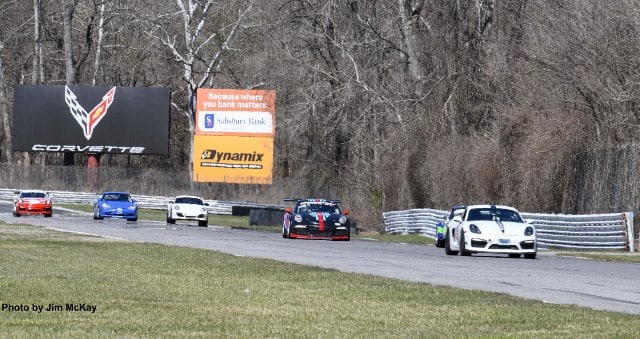 I'm just weary of hearing that he or she must move up to the next rungroup or they drive with a higher rungroup with another region. Even better, a new driver can do six approved PCA DE events and then be eligible to go club racing. I'm sure that there are a few prodigy drivers out there, but for the most part, DE drivers are regular people that have a passion for their car, and want to have fun on the track.
When a driver gets moved up to the next rungroup, it should never be about lap times. Instructors are not doing a driver justice by moving them up just because they are fast, especially when that student is driving a new modern-day car. Sure, an instructor can push a newer driver to do a faster lap and then they usually do, but that's not what learning to be a good driver is all about. If the instructor didn't push them, would they still be able to do that fast lap?
An old friend of mine told me when I first started DE events that just because you're fast it doesn't make you a good driver. When I was moving up through the program, I thought I was fast, so I kind of took it personally. As time went on, I realized what he was talking about. It takes time to learn situational awareness i.e: cars around you, giving a fast and proper pass signal, going off-line and still keeping your momentum, executing a smooth pass, keeping the car balanced while braking, looking ahead, not at the hood of your car or the bumper of the car in front of you. I could go on, but I believe that you are getting the gist of what I'm talking about. You have to be smooth to be fast. And, aware to be safe.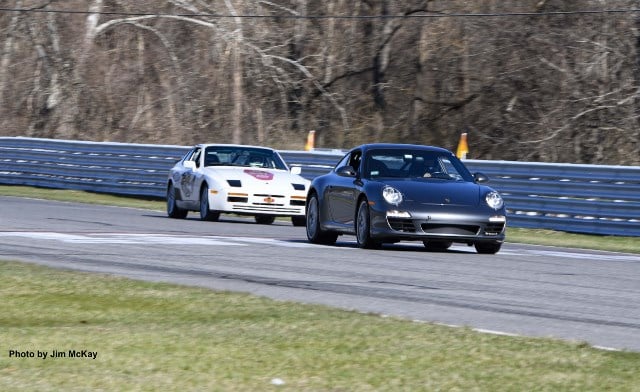 Many clubs will and do promote people quickly through a program, especially nowadays, with the new cars being such good, safe cars that are very easy to drive fast. It is not about teaching or giving time to a driver to become good, it is about moving them through the program, for the $$$. Most anyone can drive around the track with some simple instructions and have some fun, but that's not fun for the driver who has put the time in and has to contend with that driver who is now in their way and does not look in the mirror but once a lap.
Can you become a good driver with a new car? Sure, but the learning curve to becoming good takes a lot longer because of all of the mistakes you are making that the car nannies are fixing for you. Until you start to recognize when the car is saving you or you are saving the car, you aren't there.
Years ago, a CVR instructor I met at Watkins Glen went by me like I was standing still, in his older 911 GT car. When I went to ask him for some advice on driving he replied "seat time, seat time and more seat time. And never rush the instruction process".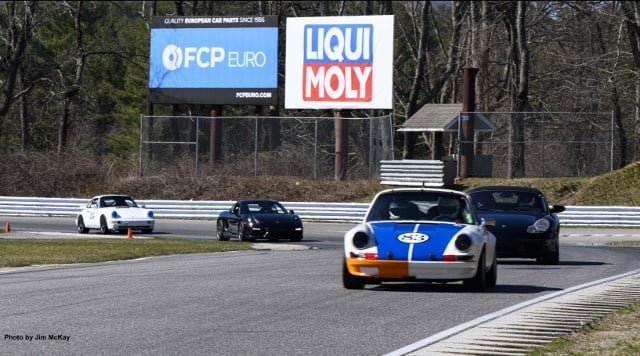 When I go to another DE event other than one of CVR's, it really frustrates me when I catch up to a slower car and it takes the driver more than a corner to realize I'm there, or worse, a whole lap. That is not good situational awareness.
So, for those of you who are regulars at CVR DEs, our CVR instructors will try their hardest to make you a good driver or a great instructor. We want you to learn how to connect the dots to become not just a fast driver, but a good driver. Be patient and be the best you can be. We never try to hold a driver up at CVR, we are just trying to make you a competent and capable DE /club race driver. Quoting my friend Dave Hutchings, "Remember, you don't know what you don't know."
Okay, my preaching is over, for now. I want to thank all of the drivers and instructors that came out to our season opener. The forecast, a week prior to the event, was dismal. And then like usual, the forecast did a 180 and we had perfect weather.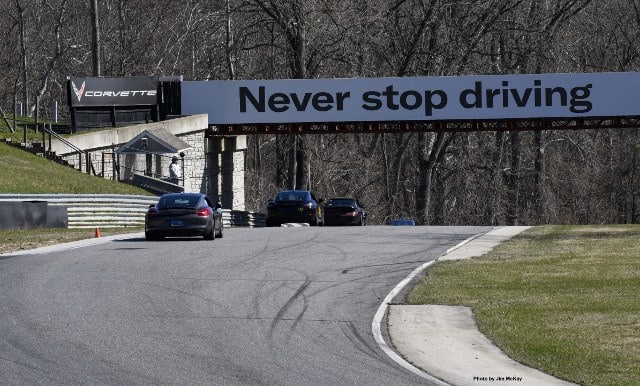 Thanks go out to CVR Photographer Jim McKay for coming to Lime Rock Park to take pictures of our drivers. He donated his time taking photos and then uploaded the pictures, for us to send to the drivers. Hopefully some of our drivers have a new wallpaper for their phone or laptop.
Our next event is set for Saturday, May 13 and registration is open on ClubRegistration.net. Every participant will receive a limited edition t-shirt. Make this the event to try DE. May is like a Goldilocks story ~ not too hot, not too cold, just right (hopefully).
Seat time, seat time, seat time."
Dave