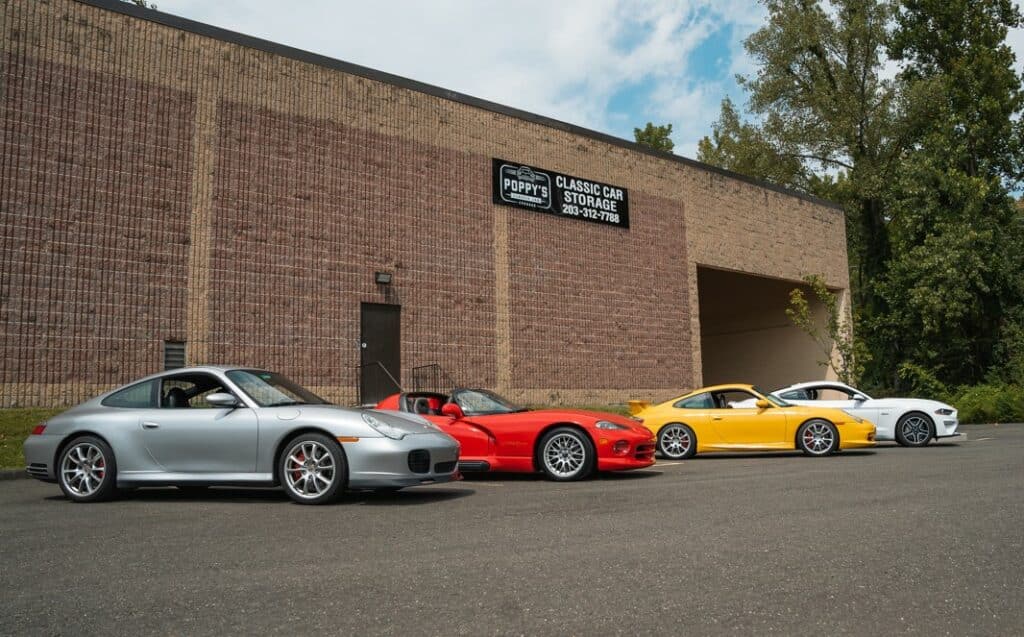 So far, our 2023 monthly meeting calendar has gone off without a hitch and thanks to our lineup of generous hosts, The Trailer Depot, Danbury Porsche, Automobilia, Sloan Motorcars, and Fairfield County Motorsport, we have been able to provide you with a fun social event each month. So, imagine our surprise when not only did our original May host cancel out on us but also the backup host. We came close to having to cancel the May event altogether. But then Poppy's Classic Car storage came along and saved the day! Working with them we were able to quickly put together a fun event for the 60+ CVR members that joined us.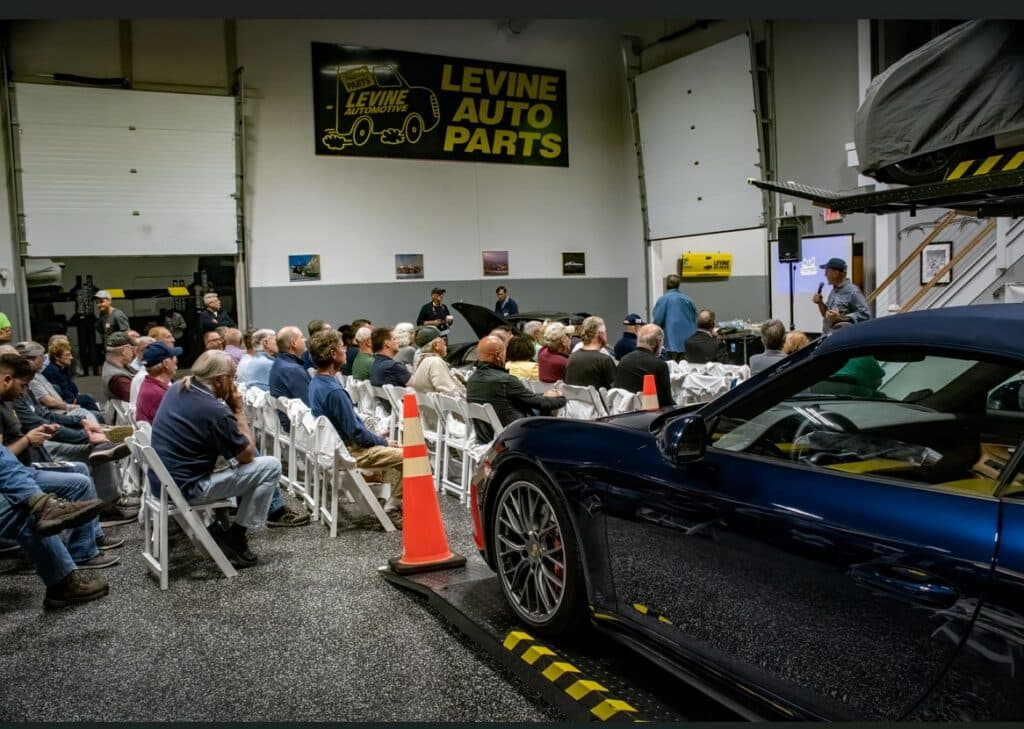 On a beautiful May evening, the CVR members made their way to the Poppy's location in Danbury. Upon arrival they were greeted by owners Rob Penwell and Jeff Levine at their beautiful facility. Stacked up around the bright and airy interior of the buildings were many varieties of beautiful collector cars. Porsches, Ferraris, American muscle, they were all there, stored on state-of-the-art lifting jacks. The entire facility was beautiful. Impressed comments were made about many things from the ceiling lighting to the floor, which not only looked great but provided great traction. There was a lot for the CVRers to take in while they caught up with one another.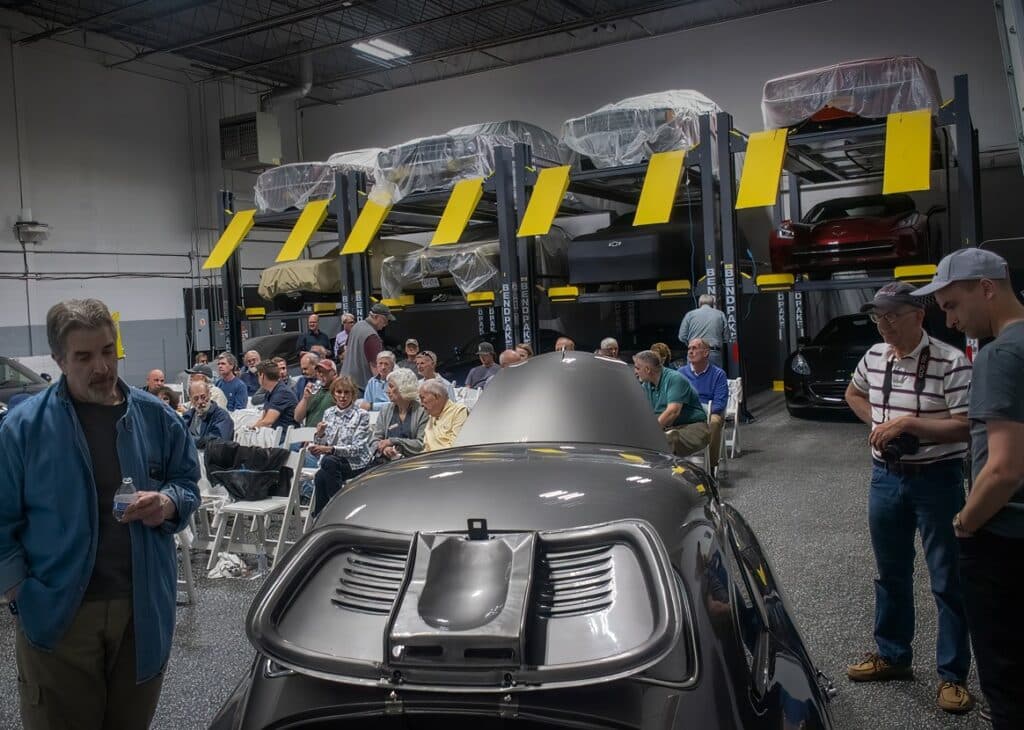 A nice dinner was provided by Poppy's which everyone enjoyed while they socialized. Also on display were two amazing Poppy's tenants, an outlaw 356 and a green '73 911, which were both built by Scott Lyman, the owner of The Third Garage in New Milford.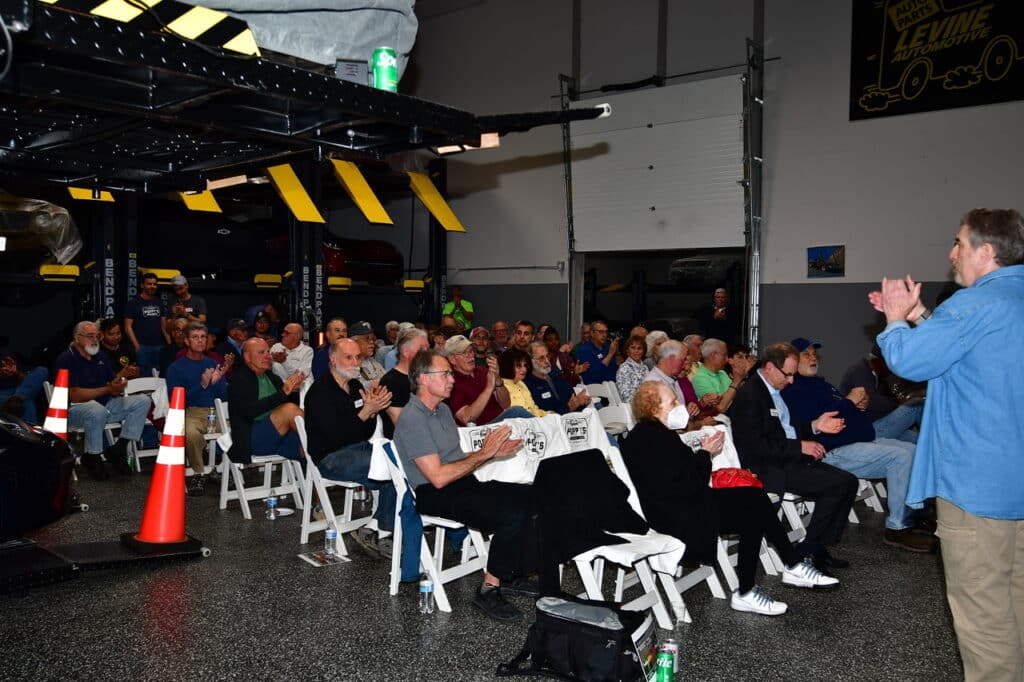 With dinner largely complete it was time to get the meeting started so we kicked things off with our standard CVR business meeting. Shelley and the various board members provided the CVRers with the latest update on the calendar. No surprise, with the temperatures climbing the CVR calendar is starting to fill up with many activities. If you are not able to hear the update at a monthly meeting be sure to regularly check the online calendar at CVRPCA.COM/EVENTS/ to learn about the current schedule. We also welcomed a few new members who were attending their first monthly meeting.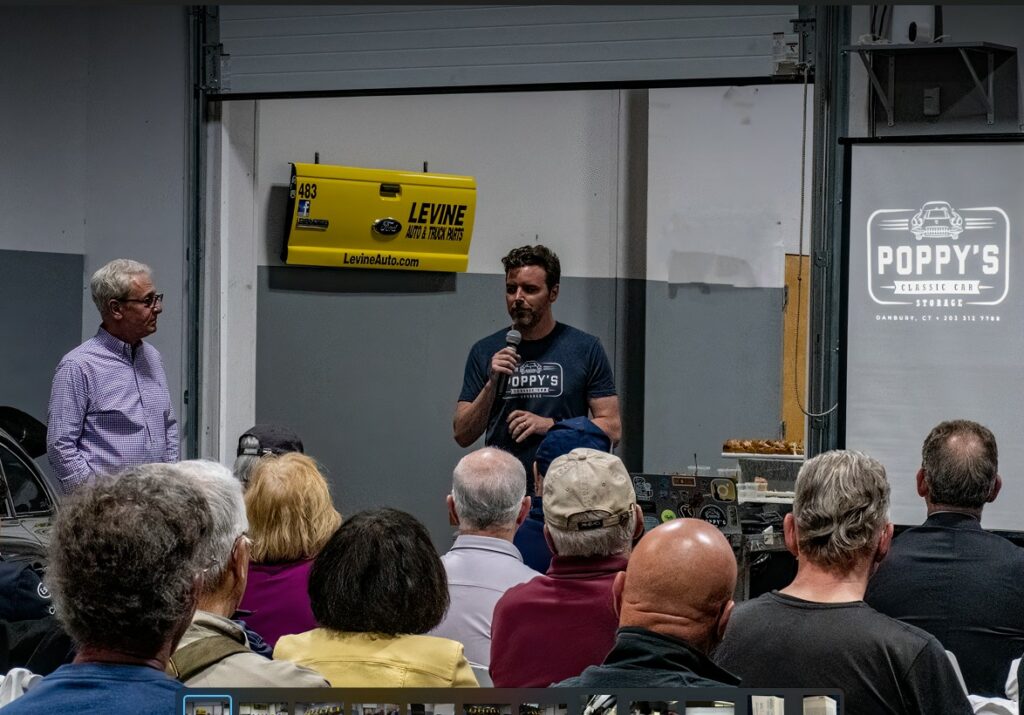 Next, we handed the microphone over to our host Rob Penwell to give us an overview of Poppy's story and how the business was started back in 2019 and has grown to what we saw that day. Rob had a nice presentation which explained how they acquired the buildings, how they built the state-of-the-art facility, how they operate it, and, that the business is actually named after his daughter! The facility is very impressive with two storage areas that can hold up to 80 vehicles and an office to accommodate customer needs. If you are looking for classic car storage you owe it to yourself to check out Poppy's.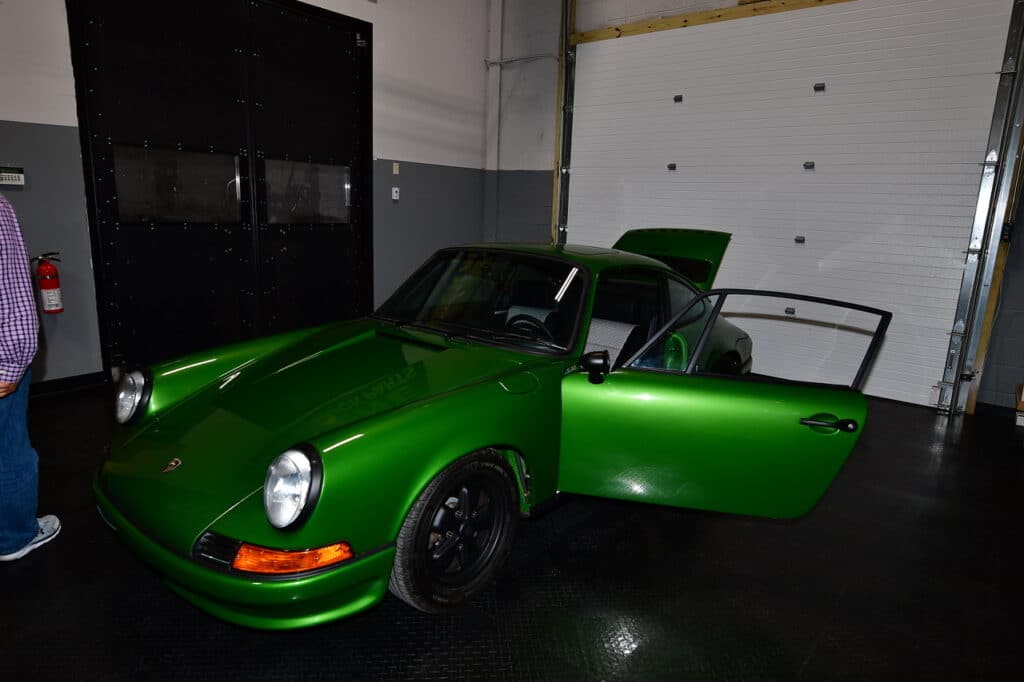 Rob took a few questions from the audience and then we handed the mic over to Scott Lyman, the builder of the two impressive display vehicles. Scott went into some detail on the journey of the 356 to the impressive machine that was in front of everyone. Amazing.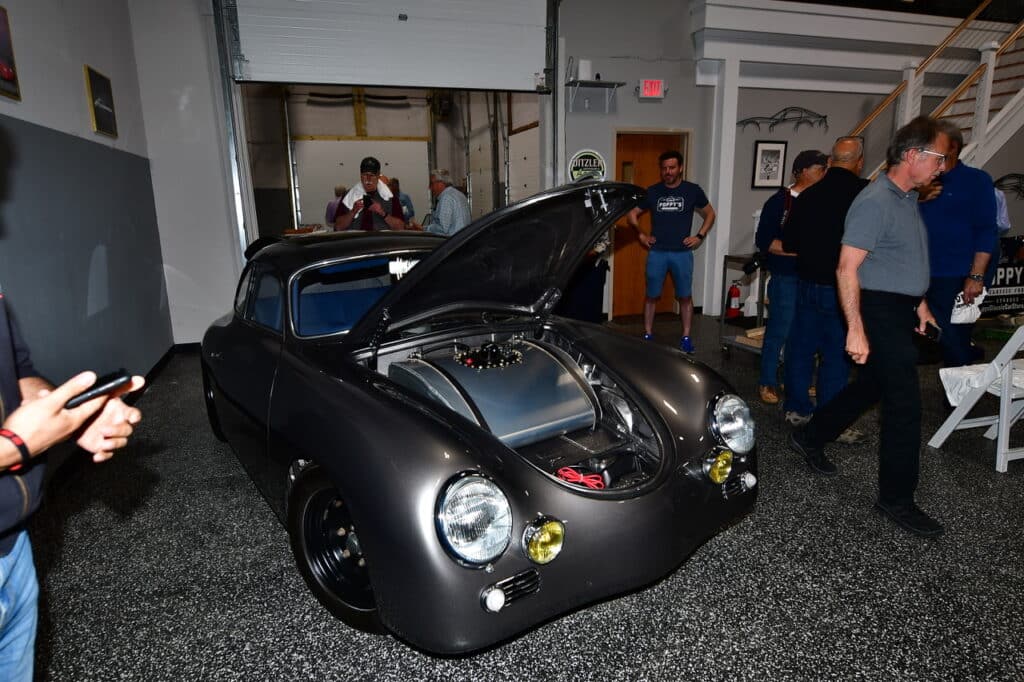 We closed the meeting with our door prizes, which included some great Poppy's "swag" and a grand prize of a month of storage!!! The meeting was a great time for all and a BIG thank you to Rob and Jeff for hosting our May meeting.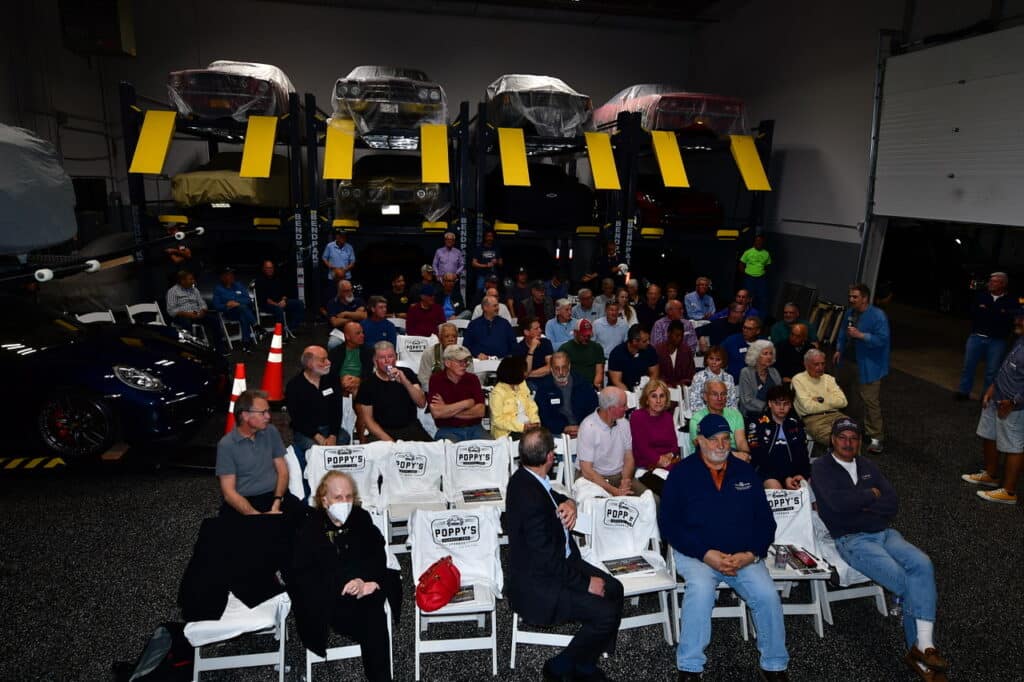 For the June monthly meeting you will find us with new host FCP Euro in Milford. Please be sure to register using your constant contact invitation. You'll be receiving your invite during the first week of June and as always, check the CVR calendar for the latest updates.
Thanks, your CVR programs crew.